Getting Started in Online Day Trading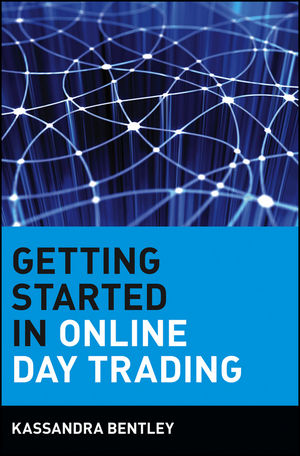 Getting Started in Online Day Trading
ISBN: 978-0-471-38017-7 August 2000 336 Pages
Description
EXPERT ADVICE FOR EVERYDAY SUCCESS!

The coauthor of the bestselling Getting Started in Online Investing now brings her winning expertise to the increasingly popular day trading arena-along with the methods of today's most consistently successful trading practitioners. From a solid overview of the functional basics to a frank assessment of the pros and cons of day trading, Getting Started in Online Day Trading provides you with the know-how to begin, the information to speculate on the future of the medium-and the knowledge to decide if day trading is right for you. In this indispensable book, Bentley:
* Approaches day trading by examining the basics from the perspective of the novice trader
* Shares her years of experience and industry connections in online finance, and introduces you to some of today's top traders
* Offers an in-depth analysis of the challenges and realistic rewards of online day trading

Get the solid, accessible, and practical guidance you've come to expect from the Getting Started In series with this outstanding and timely resource for today's hottest investment vehicle.
The Day Trading Game.

The Playing Fields: Nasdaq and the NYSE.

The Tools of the Trade.

Electronic Brokers: Cutting Out the Middleman.

Trading Software: The Day Trader's Control Panel.

Define Your Trading Style.

Technical Analysis for the Technically Challenged.

When Greenspan Speaks, the Markets Listen.

The Right Stuff.

The Master Plan.

The Home Office: Setting Up Shop.

The College of Day Trading.

The Future of Day Trading.

Appendices.

Notes.

Glossary.

Index.