Getting Started in Online Personal Finance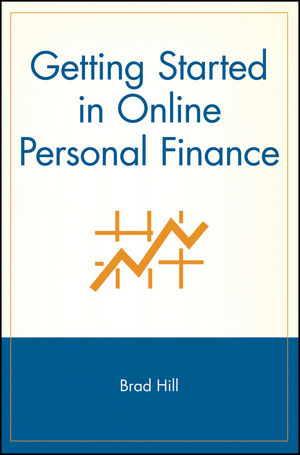 Getting Started in Online Personal Finance
ISBN: 978-0-471-38809-8
Oct 2000
304 pages
Product not available for purchase
Description
NAVIGATE THE WORLD OF ONLINE PERSONAL FINANCE

Getting Started in Online Personal Finance

Comprehensive Coverage

Completely Up-to-Date

The number of consumers turning to the Internet for banking, credit, and personal finance transactions is on the rise. As a result, timely guidance through the often confusing world of online finance is crucial to achieving financial success. In Getting Started in Online Personal Finance, Internet expert Brad Hill provides an easy-to-understand, comprehensive education in this popular arena, including:
* Finding and using online insurance agents, mortgage brokers, and banks
* Paying bills and borrowing money online
* Obtaining credit cards online
* Using online investing resources
* Choosing an online investment broker


Simplify your life, enjoy the changes technology has to offer-and get your personal finances on firmer ground than ever before-with the accessible, practical information in this invaluable book.
Moving Your Money Online: An Overview.

Understanding Online Banking.

Paying Bills Online.

Finding an Online Bank.

Using Internet Insurance Resources.

Finding Online Insurance Brokers.

Borrowing Money Online.

Online Mortgages.

Online Credit Cards.

Using Online Investing Resources.

Choosing an Online Broker.

Glossary.

Index.