Getting Started in Retirement Planning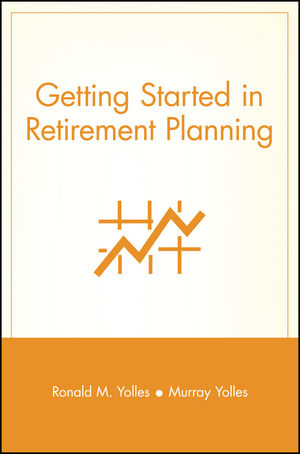 Getting Started in Retirement Planning
ISBN: 978-0-471-38310-9
Oct 2000
272 pages
Description
PAINLESS RETIREMENT PLANNING Real-life solutions to retirement planning issues do exist. In this practical and accessible book, two of the top financial advisors in the United States offer all concerned, from baby boomers to older individuals, proven strategies for planning success.
* Addresses emotional and psychological needs as well as difficult financial decision making regarding both the retiree and his or her family
* Presents case studies based on the experts' own practice
* Includes numerous computerized hypothetical scenarios to provide realistic solutions to the wide range of retirement situations. . . and much more to help you confront the issues, find their resolutions----and ensure the worry-free future you and your family deserve.
SAVING FOR FINANCIAL INDEPENDENCE.

Retirement Basics.

The Psychology of Retirement.

Saving for Retirement: The Magic of Compound Interest.

Managing Your Portfolio.

LIFE STAGE FINANCIAL STRATEGIES.

Investing Is Different Once You're Retired: Withdrawing Income from Your Portfolio.

When Can You Afford to Retire? The Focus on Withdrawal Planning.

Retirement and Preretirement--Even If You're under 50.

PRESERVING YOUR WEALTH: ESTATE PLANNING.

Dealing with Potentially High Health Care Expenses.

Protecting Your Portfolio from Creditors, Crooks, and Carelessness.

ENJOYING THE GOOD LIFE.

Estate Planning--Arranging to Help Your Loved Ones after Your Death.

More Estate Planning--Additional Tools.

Putting It All Together: Your Comprehensive, Multigenerational Wealth Management Plan.

Glossary.

Index.