Getting Started in Stocks, 3rd Edition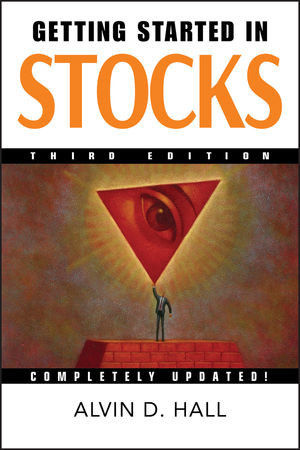 Getting Started in Stocks, 3rd Edition
ISBN: 978-0-471-17753-1
Aug 1997
320 pages
Description
Now completely revised and expanded!

THE bestselling guide to Getting Started in Stocks

Thinking of getting your feet wet in the stock market, but don't know where to begin? Perhaps you've already taken the plunge but would like to know more about the stock and mutual fund investments you've made? Tens of thousands of investors already know the place to start is this best-selling guide by Alvin D. Hall, whose dynamic style of teaching investment professionals has earned him the moniker, the "Professor of Wall Street." Packed with new material on mutual funds, dozens of new real-life examples, and up-to-the-minute information, this thoroughly updated edition will help you:
* Set clear financial goals
* Determine the level of risk you can afford to take
* Evaluate stocks and securities for risks and rewards
* Track market trends for solid, informed choices
* Use mutual funds to diversify and cut risk
* Determine the right proportion of stocks for your portfolio
* Fully exploit international market opportunities
Investing in Stocks: The Fears, the Fantasies, the Facts.

Setting Your Goals: Assessing Risks and Rewards.

Common Stock and Preferred Stock.

The Basics of Buying and Selling Stocks.

Investment Strategies.

Fundamental Analysis.

Technical Analysis.

Building a Stock Portfolio or Investing in Mutual Funds.

Indirect Investing in Stock: Rights, Warrants, and Options.

International Investing in Stocks.

The Psychology of Investing.

Glossary.

Index.