Getting a Job in Private Equity: Behind the Scenes Insight into How Private Equity Funds Hire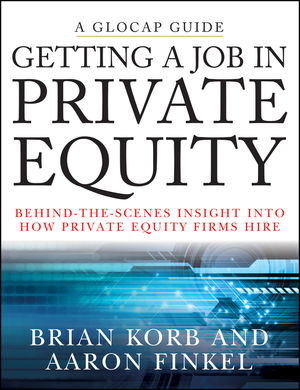 Getting a Job in Private Equity: Behind the Scenes Insight into How Private Equity Funds Hire
ISBN: 978-0-470-45688-0
Dec 2008
198 pages
Description
If you're seriously considering a career in private equity, you have to become familiar with how firms hire. With Getting a Job in Private Equity, you'll gain invaluable insights that will allow you to stay one step ahead of other individuals looking to secure a position in this field. Here, you'll discover what it takes to make it in PE from different entry points, what experience is needed to set yourself up for a position, and what can be done to improve your chances of landing one of these limited opportunities.
Preface.
Acknowledgments.
About the Authors.
Chapter I: Getting Started.
Chapter II: Out of Undergrad.
Chapter III: Pre-MBA.
Chapter IV: Out of Business School.
Chapter V: Post Graduate School: Experienced Deal/Advisory Professionals.
Chapter VI: Post Graduate School: Experienced Non-Deal/Advisory Professionals.
Chapter VII: Breaking into Venture Capital.
Chapter VIII: Working at Fund of Funds, Hybrid Funds & Secondary Funds.
Chapter IX: Finding the Right Fit.
Chapter X: The Resume.
Chapter XI: The Interview.
Chapter XII: Compensation.
Chapter XIII: Working with a Recruiter.
Chapter XIV: On the Job: What to Expect.
Appendix A: Resources.
Appendix B: Sample Resumes.