Giving and Stewardship in an Effective Church: A Guide for Every Member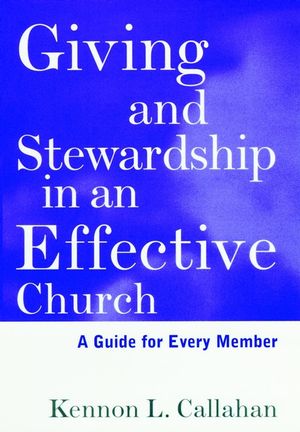 Giving and Stewardship in an Effective Church: A Guide for Every Member
ISBN: 978-0-787-93867-3 August 1997 Jossey-Bass 144 Pages
Description
This complete guide to giving and stewardship sheds new light on solid financial resources, one of the 12 keys to building an effective church. Here is a practical plan for the growth and development of giving and stewardship in your congregation, complete with action worksheets that advance the progress of the plan over four years.
GIVING PRINCIPLES.

Mission and Giving.

A Winning Cause.

A Spirit of Generosity.

Expectancies.

The Decisive Factor.

People.

Living in Christ.

POSSIBILITIES FOR GIVING.

Six Sources for Giving.

MOTIVATIONS FOR GIVING.

Major Motivational Resources.

Positive Reinforcement.

Advancing Positive Reinforcement.

STEWARDSHIP FOR GIVING.

A Grassroots Basis.

Giving.

Stewardship.

Conclusion.

Money for Mission.