Global Europe, Social Europe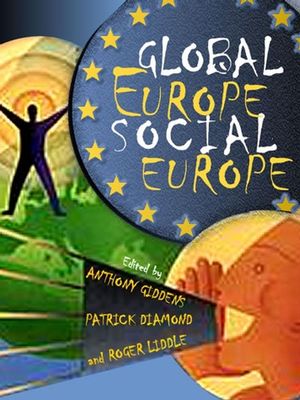 Global Europe, Social Europe
ISBN: 978-0-745-63935-2 November 2006 Polity 320 Pages
Description
This book makes an essential contribution to the debate now opening up over the future of Europe in the wake of the demise of the Constitution. Since 1989 much about the European Union has changed, including the very definition of 'Europe' itself. The EU has enlarged to 25 countries and the division between Western and Eastern Europe has disappeared.

The EU has responded positively to these changes, not only by making a success of enlargement, but by pushing ahead with the Single Market and the Single Currency. These very successes, however, have led to a reaction. Those who voted 'no' in the referenda in France and the Netherlands registered worries about Europe's future, especially on a social and economic level. For many, 'social Europe' – the welfare states that offer protection from the buffetings of the global marketplace – are under threat. Unemployment and low growth are seemingly becoming endemic across much of the EU.

How should pro-Europeans respond? What future is there for Europe's cherished social model? How will the EU deal with the competitive pressures coming from India, China and other industrialising countries? In this volume, leading contributors from a range of countries offer answers to these questions.
Buy Both and Save 25%!
Original Price:$96.90
Purchased together:$72.68
save $24.22
Cannot be combined with any other offers.
Buy Both and Save 25%!
Original Price:$51.90
Purchased together:$38.93
save $12.97
Cannot be combined with any other offers.
Buy Both and Save 25%!
Original Price:$96.90
Purchased together:$72.68
save $24.22
Cannot be combined with any other offers.
List of Contents
Policy Network Page
Introduction
Anthony Giddens, Roger Liddle and Patrick Diamond
1. A Social Model for Europe?
Anthony Giddens
2. Globalisation: A European Perspective
John Sutton
3. East Versus West? The European Economic and Social Model After Enlargement
Katinka Barysch
4. Migrating Workers and Jobs: A Challenge to the European Social Model?
Simon Commander, Alex Heitmueller and Laura Tyson
5. The Vulnerability of the European Project
Rene Cuperus
6. Welfare Reform Beyond Breadwinner Resilience
Anton Hemerijck
7. The European Socio-Economic Model: Differences to the USA and Changes Over Time
Karl Aiginger and Alois Guger
8. The European Social Model. Gender and Generational Equality
Jane Jenson
9. Social Justice Re-interpreted: New Frontiers for the European Welfare State
Patrick Diamond
10. A Knowledge Economy Paradigm and its Consequences
Luc Soete
11. The Environment in the European Social Model
Måns Lönnroth
12. Immigration: A Flexible Framework for a Plural Europe
Patrick Weil
13. Economic Reform, Further Integration and Enlargement: Can Europe Deliver?
Loukas Tsoukalis
14. Friends, Not Foes: European Integration and National Welfare States
Maurizio Ferrera
15. A Common Social Justice Policy for Europe
Roger Liddle
Really unique collection of essays on the new face of europe by a range of very well known contributors

Comprises a collection of essays from globally renowned thinkers, as well as Anthony Giddens and senior New Labour figures.

Draws on a wide range of evidence, and the experiences of governments worldwide, to propose a fresh agenda for social change.

Essential reading for anyone troubled by the future of Europe, and what should be done about it.

A cross over trade book.