Global Health Governance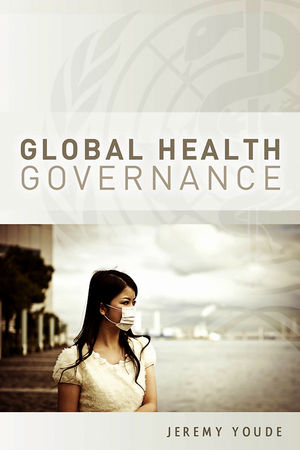 Global Health Governance
ISBN: 978-0-745-65309-9
May 2012, Polity
240 pages
Description
In recent years the spread of diseases such as AIDS, SARS and avian flu has pushed health issues towards the top of the international agenda. Such outbreaks have serious political, economic, and social consequences and remind the world of the necessity of global cooperation in order to deal effectively with the challenges they pose.

Global Health Governance offers a comprehensive introduction to the changing international legal environment, the governmental and non-governmental actors involved with health issues, and the current regime's ability to adapt to new crises. Part 1 focuses on the evolution of international regulations aimed at stopping the spread of health problems across borders. Over the last 150 years, the nature of such cooperation, the motivations of the parties involved, and the diseases covered, has changed radically. Part 2 examines some of the most prominent actors in global health governance today, ranging from traditional intergovernmental organizations, such as the WHO and the World Bank, to private philanthropic organizations that exist outside regular global governance structures. Part 3 concentrates on some of the most pressing issues facing global health governance today, including access to pharmaceuticals, the costs and benefits of making health a security issue, and the role of civil society organizations.

Global Health Governance provides an accessible and insightful analysis of an evolving realm of global governance and cooperation. It will appeal to students of global health politics, global governance, international organization, and human security.

List of Acronyms vi
List of Figures and Tables viii
Acknowledgements ix
Introduction 1
Part I History 11
1 Early International Health Governance Efforts 13
Part II Actors 27
2 The World Health Organization 29
3 The World Bank 46
4 UNAIDS and the Global Fund 63
5 Private Actors 82
6 Civil Society Organizations 99
Part III Key Issues 115
7 The Global Infectious Disease Surveillance Regime 117
8 Framing Health Security 132
9 Access to Pharmaceuticals 144
Conclusion 157
Notes 164
Bibliography 166
Index 184
"An accessible and clearly written introduction to the subject."
LSE Politics Blog
"In an era of increasing integration, the challenge of governing global health could not be more pressing. Scholars and policy analysts alike require a clear framework for understanding the complex web of actors and interests in this arena. Jeremy Youde's
Global Health Governance
offers a critical resource for making sense of past, present, and future developments."
Evan S. Lieberman, Princeton University
"This book will become an important reference for scholars and practitioners engaged in global governance and public health. Accessible and interesting to the non-expert, Global Health Governance draws on an impressive range of examples in order to demonstrate why today 'health has assumed a prominent place on the international agenda.'"
Kim Yi Donne, Texas A&M University
"Provides a very useful and accessible introduction to some of the key actors and issues in contemporary global health governance. Does a good job of setting GHG in historical context, showing the ways in which the field has changed in recent years and the impact of the entrance of a variety of new actors."
Simon Rushton, Aberystwyth University, Wales
In today's globalized world, international cooperation is essential if health problems are to be governed effectively
This is a comprehensive introduction to the subject, guiding readers through the evolution and current structure of international health governance
Examines the key governmental and non-governmental actors, as well as surveying the most pressing problems facing health governance today.
This book will be essential reading for students of global health politics, global governance, international organization, and human security.