Global Justice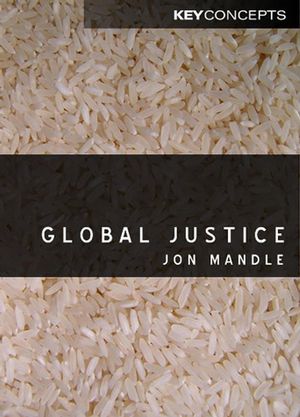 Global Justice
ISBN: 978-0-745-63066-3
May 2006, Polity
192 pages
Description
Global justice has become one of the most pressing issues of our time. Whilst half of the worlds population continue to live on less than $2 per day, there are growing demands for a world where democracy, development and security are permanent features in all our lives.

In this new book, Jon Mandle explores the meaning of global justice and provides students with an accessible introduction to the core concepts and debates in the field. Global justice, he explains, requires universal respect for basic human rights. These rights belong to each and every one of us, and they can be used to guide policy-making in areas such as humanitarian intervention, global poverty, and secession.


Emphasizing the importance of legitimate political institutions for protecting basic rights and ensuring self-determination, Mandle sets out concrete reforms which would protect core human rights internationally. He explains but ultimately rejects theories which assert that no principles of justice apply globally or that the same principles apply both domestically and globally. Instead, Mandle develops and defends his own unique account of global justice, inspired by the work of John Rawls.

Global Justice will be of interest to students of philosophy, political science, international relations, sociology, globalization, and anyone reflecting on the importance of justice across borders.
Preface
Chapter 1 - Ethical Theory
Chapter 2 - Justice
Chapter 3 - Realism, Nationalism and Cosmopolitanism
Chapter 4 - Human Rights
Chapter 5 - Challenges to Human Rights
Chapter 6 - Political Legitimacy
Chapter 7 - Poverty and Development
Chapter 8 - Globalization
Notes
References
Index
"Like strong cosmopolitans, Mandle endorses a universalistic conception of human rights. Against them, he defends the widely assumed moralsignificance of national borders - appealing not to common language, culture, history, or sentiments, but to shared citizenship in a state. This is a clear and promising attempt to explain and develop some deeply held and widely shared intuitions about justice."
Thomas Pogge, Professorial Research Fellow, Centre for Applied Philosophy and Public Ethics, The Australian National University
"A compelling argument for an internationalist position that recognizes the independence of nations and the fundamental significance of social and political relations, yet which imposes a vigorous duty to assist disadvantaged
peoples to enable all to exercise a broad range of human rights. Mandle sympathetically responds to cosmopolitans' concerns without surrendering the field to cosmopolitan critics of the priority of social and political justice."

Samuel Freeman, Professor of Philosophy and Law, University of Pennsylvania