Global Private Banking and Wealth Management: The New Realities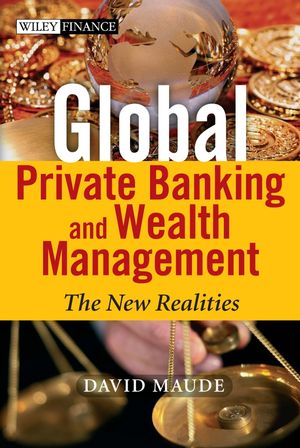 Global Private Banking and Wealth Management: The New Realities
ISBN: 978-0-470-68781-9 February 2010 360 Pages
Description
Wealth management is one of the areas in which banks and other personal financial services players are investing heavily. But the market is changing fast. Going forward, players therefore need to adapt their strategies to the new realities: what worked in the past will not, for the most part, be appropriate in the future. This unique book, written by a former McKinsey consultant, offers an up-to-date, detailed, practical understanding of this exciting area of financial services.
Preface.
Acknowledgements.
1. Global Market Overview.
1.1 The wealth management market.
1.2 Key drivers.
1.3 Industry economics.
1.4 Competitive landscape.
2. Industry Challenges: New and Old.
2.1 Clients.
2.2 Products, pricing and channels.
2.3 Competitors and business models.
2.4 External environment.
3. Clients.
3.1 Key characteristics.
3.2 Client segmentation.
3.3 Client value management.
4. New Products and Pricing.
4.1 New products and services.
4.2 Product sourcing and management.
4.3 Pricing.
5. Distribution Channels.
5.1 Relationship managers.
5.2 Other traditional channels.
5.3 New and emerging channels.
5.4 Multichannel management.
6. Players.
6.1 Types of players.
6.2 Business system upheaval.
6.3 Consolidation.
7. Operational Excellence.
7.1 Smart operational sourcing.
7.2 Lean operations.
7.3 Technology transformation.
7.4 Value-added support services.
7.5 Instilling operational excellence.
8. Organisational Design.
8.1 Organisational structure.
8.2 Business unit interfaces.
8.3 International dimension.
9. Regulatory and Tax Issues.
9.1 Money laundering vulnerability.
9.2 Regulatory initiatives.
9.3 Tax initiatives.
10. The Future.
10.1 Introduction.
10.2 Sources of new profitable growth.
10.3 Future industry structure.
10.4 Critical success factors.
10.5 Conclusions.
Appendices.
Appendix 1: Country wealth market analyses.
Appendix 2: FATF 40 recommendations.
Appendix 3: FATF special recommendations on terrorist financing.
Appendix 4: The Wolfsberg anti-money-laundering principles.
Glossary of Terms.
Bibliography.
Index.