Global Television: An Introduction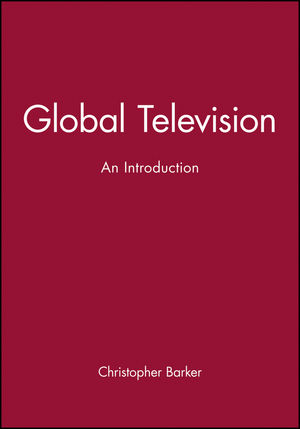 Global Television: An Introduction
ISBN: 978-0-631-20150-2
Aug 1997, Wiley-Blackwell
272 pages
Description
In this book Chris Barker situates television as a cultural phenomenon in the context of global modernity.


The first text to bring together in a single volume the arguments and evidence in the field
The first genuine introduction to this topic
The author is adept at providing the reader with useful summaries and evaluations of the key arguments and points
Preface and acknowledgements.
Part I: The Global Institution of Television:.
1. Modernity and Global Television.
2. What is Global Television?.
Part II: Primetime Goes Global: Programmes and Audiences:.
3: Global Soaps and Global News.
4. Television and Global Audiences.
5. Television, Identity and Global Audiences.
6. The Global and the Local: Cultural Imperialism.
7. Conclusion: The Future of Global Television?.
Index.
"At last, here is a really stimulating and carefully organised new book which theorises the interpenetration of the medium of television with public and private culture in the age of globalisation, offering some clear thinking while shuffling into a single pack the whole range of postmodern ideas." Anthony Smith, Times Higher Education Supplement
The first text to bring together in a single volume the arguments and evidence in the field
The first genuine introduction to this topic
The author is adept at providing the reader with useful summaries and evaluations of the key arguments and points