Global Theories of the Arts and Aesthetics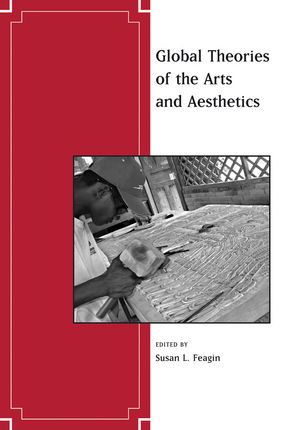 Global Theories of the Arts and Aesthetics
ISBN: 978-1-405-17355-1 November 2006 Wiley-Blackwell 140 Pages
Description
This collection of essays focuses on theories and practices in relation to the arts around the globe - particularly those that have been ignored or marginalized by mainstream aesthetics and philosophy of art, and explains specific ways that the concepts of the aesthetic and of the arts might be enriched and enhanced.




Explores a variety of art forms, including music, architecture, and the visual arts, with numerous specific examples


Discusses a variety of cultural traditions, including the gamelan in Central Java, gong music of the central Vietnamese highlands, contemporary Chinese visual arts, Balinese aesthetics, Islamic aesthetics

Contains clear explanations of key ideas in specific non-Western art theories and practices

Argues that the participation in artistic practices and the experience of art are deeply embedded in one' s sense of self, in moral action, and in how one negotiates one's way through the world
I
Introduction,
Susan L. Feagin
.
II The Sounding of theWorld: Aesthetic Reflections on Traditional Gong Music of Vietnam, Philip Alperson, Nguye n ChıBe´n, and to Ngoc Thanh.
III Balinese Aesthetics, Stephen Davies.
IV Aesthetic and Spiritual Correlations in Javanese Gamelan Music, Susan PrattWalton.
V An Alchemy of Emotion: Rasa and Aesthetic Breakthroughs Kathleen Marie Higgins.
VI Asian Ars Erotica and the Question of Sexual Aesthetics, Richard Shusterman.
VII Islamic Aesthetics: An AlternativeWay to Knowledge, Jale Nejdet Erzen.
VIII Shikinen Sengu and the Ontology of Architecture in Japan, Dominic Mciver Lopes.
IX The Moral Dimension of Japanese Aesthetics, Yuriko Saito.
X The Ethics of Confucian Artistry, Eric C. Mullis.
XI Subversive Strategies in Chinese Avant-Garde Art, Mary BittnerWiseman.
XII Embodied Meanings, Isotypes, and Aesthetical Ideas, Arthur C. Danto.
XIII Art and Globalization: Then and Now, Noel Carroll


Explores a variety of art forms, including music, architecture, and the visual arts, with numerous specific examples

Discusses a variety of cultural traditions, including the gamelan in Central Java, gong music of the central Vietnamese highlands, contemporary Chinese visual arts, Balinese aesthetics, Islamic aesthetics

Contains clear explanations of key ideas in specific non-Western art theories and practices

Argues that the participation in artistic practices and the experience of art are deeply embedded in one' s sense of self, in moral action, and in how one negotiates one's way through the world