Globalization, Development and Human Security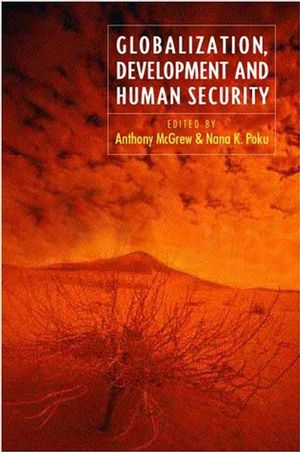 Globalization, Development and Human Security
ISBN: 978-0-745-63087-8 January 2007 Polity 240 Pages
Description
World poverty and development are more salient than ever on the global political agenda. The campaigns of the global justice movement, the growing securitization of development in the aftermath of 9-11, the intensification of global inequality, and the perceived threats of global pandemics, migrations and failed states have contributed to a sense of renewed urgency.
The contributors to this volume, including Bjorn Hettne, Fantu Cheru, Jeffrey Haynes and Bonny Ibhawah, share a common intellectual aspiration to re-unite the study of development with the study of international relations or global politics as it is more broadly conceived today. Although globalization has transformed the context of development, it has yet to significantly transform for the better the prospects for real development or human security amongst the worlds most vulnerable communities.
Whether globalization, development and human security are inescapably trapped within a vicious circle or a virtuous cycle is the central concern of this book.
Table of contents
Notes on Contributors
Preface

Abbreviations and Acronyms

Introduction

Part 1 – Globalization and the Transformed Context of Development

Chapter 1 Globalism, Regionalism and Interregionalism

Bjorn Hettne

Chapter 2 Foreign Aid: Reports of its Death Greatly Exaggerated

Peter Burnell

Chapter 3 The Heavily Indebted Poor Countries (HIPC) Initiative: Old Wine in a New Bottle?

Fantu Cheru

Chapter 4 Globalisation and Democracy in the Developing World

Jeffrey Haynes

Part 2- Globalization, Development and Human Security

Chapter 5 Globalisation and Human Security

Caroline Thomas

Chapter 6Health in Development

Sandra J. MacLean

Chapter 7 HIV/AIDS in a Globalised World: An Uneven pandemic in an Unequal World

Nana K. Poku

Chapter 8 Transformation and Constriction: Globalisation and Human Rights in the Third World

Bonny Ibhawah

Chapter 9 The Political Economy of Globalisation and Grassroots Movements

Dong-Sook S. Gills

Chapter 10Gender, Power and Governance in a Globalising World

Jane Parpart

Index
Reviews
"As a whole, but also in terms of its individual chapter contributions, this collection very much succeeds in telling its readership something important and unforgettable about the changing processes of international relations."
Development and Change
"Focusing on key issues of inequality and development such as health, international debt and human rights, Globalization, Development and Human Security provides the reader with sophisticated analyses of the challenges that globalization is posing for development in the contemporary world. Students and interested readers alike will gain from reading this book."
Shirin M. Rai, University of Warwick
"There has been a permanent restructuring of the global political economy, to such an extent that the fundamental ways in which we approach 'development' must be overhauled. This book performs a signal and valuable service in helping us do that. Anthony McGrew's incisive Introduction lays bare an agenda which the book addresses in a series of fine essays."
Stephen Chan, School of Oriental and African Studies
"Globalization, Development and Human Security offers a penetrating and wide-ranging look at the global politics of what used to be called 'the third world' and the ways in which globalization has reframed the development project. It deals with some very established themes ? foreign aid, gender and democratization among them ? as well as HIV/AIDS, human rights and the politics of grass roots contention. A collection to be recommended to students and researchers alike."
Jean Grugel, University of Sheffield
Features
A groundbreaking collection of essays which attempts to reunite development studies with the broader study of global politics

Features contributions from prominent figures in the field, including Bjorn Hettne, Fantu Cheru, Jeffrey Haynes, and Bonny Ibhawah

Analyses whether globalization has transformed the developing world for better or worse

Considers globalization, development and human security in the light of key international events such as the aftermath of 9-11, concerns about global pandemics and migration