Globalization, The Internal Dynamic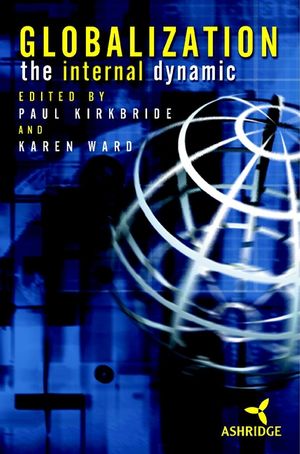 Globalization, The Internal Dynamic
ISBN: 978-0-471-49941-1 October 2001 388 Pages
Description
Much literature is available discussing the concept of globalization, but now it is time for some practical advice on what it actually means for an organization. Globalization: The internal dynamic and Globalzation: The External Pressures can be read independently or as a complement to the other. The aim of both books is to present an all-round dissection and a one-stop source of latest thinking on the topic of globalization. The focus is both on issues that arise within the internal workings of an organization and on the pressures that come to bear from outside.

Globalization - The Internal Dynamic focuses on what it really takes to become a global organization. Inspite of many organizations' efforts, the reality is that few are truly global, or even transnational. This book considers how a global organization should look, and what the potential barriers are to achieving a true global status.
Topics covered in the book include:
* Does the global organization really exist?
* The high human and personal cost of global leadership roles
* Designing your organization for successful globalization
* Corporate culture as a barrier to achieving a global presence
* Organizational change in global companies
* Linking organizational learning to the strategic direction of a global company
* The systems and processes behind global e-learning
* The importance of teams to globalization
* Competencies required by the global manager
* The global leader
In addition, the authors offer a new model of global organization that allows companies to audit themselves and see how far down the road to globalization they have progressed.
Table of contents
Preface (L. Hannah).

Acknowledgements.

Editors' Introduction (P. Kirkbride & K. Ward).

Globalization: Where is Your Organization Today? (P. Kirkbride, et al.).

Designing Global Organizations (K. Ward).

Managing Across Cultural Divides: Is it Really a Problem? (P. Kirkbride & R. Westwood).

Organizational Change in the Global Company: Is It any Different? (P. Kirkbride).

Let Me Learn! A Challenge to the Global Organization (S. Khan).

Building a Global E-Learning Environment (C. Redman & A. Ettinger).

Working in Complex Teams: Are you Building Global Capability or Destroying it? (K. Ward).

Developing Global Leaders (Stefan Wills).

Leadership and The Global Organization (P. Hodgson & R. White).

Gripping the Road to Globalization: Developing Leadership Competencies at Pirelli (P. Kirkbride).

Appendix A: Global Organization Diagnostic Questionnaire.

Appendix B: Global Organization Model Scoring Sheet.

Appendix C: Global Organization Model Results Sheet.

Author Biographies.

Index.
Reviews
"....both books are good summaries of the practical literature on global firms....functional to the core, these books tell managers "what is" and "what to do". Their statements are often supported by good diagrams that really are worth a thousand words. The books represent one-stop shopping for the busy middle manager interested in globalisation." (Times Higher Education Supplement, 3 May 2002)