Globalization: The Hidden Agenda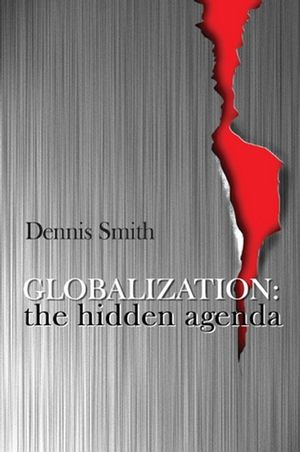 Globalization: The Hidden Agenda
ISBN: 978-0-745-61703-9 September 2006 Polity 288 Pages
Download Product Flyer
Download Product Flyer
Download Product Flyer is to download PDF in new tab. This is a dummy description. Download Product Flyer is to download PDF in new tab. This is a dummy description. Download Product Flyer is to download PDF in new tab. This is a dummy description. Download Product Flyer is to download PDF in new tab. This is a dummy description.
Description
In this exciting new book, Dennis Smith argues that we need to look afresh at globalization. So far, he argues, analysts have not properly explained religious extremism, the War on Terror, and the dynamics of fear, anger and resentment.
Against this background, Dennis Smith says that we should understand globalization from an altogether new perspective, one which takes into consideration long-term socio-political development, the dynamics of liberation, and the consequences of humiliation. He claims that if globalization does not change direction, and this hidden agenda is not properly addressed, the costs in terms of freedom and human rights will be devastating. Globalization is stirring up a tide of global resentment held back by fear of American military power. When that power falters, the revenge of the humiliated world will strike the West. Over time, as Americas influence wanes, and the global power balance alters, the crucial struggle will no longer be between the West and terrorism, but within the West. Democracies could find themselves at war with each other.

Globalization: The Hidden Agenda gets inside the forces driving globalization, analyses the anger and fear, and finds the levers that must be pulled to avoid catastrophe. Smiths compelling and provocative account of the crises facing the contemporary world will appeal to students and scholars alike, as well as the informed general reader.
Table of contents
Figure and Boxes.
Preface and Acknowledgements.
1. Kay Themes.
2. Codes of Modernity.
3. Modes of Humiliation.
4. Frames of Globalization.
5. The Imperial Impulse.
6. The Logic of the Market.
7. The Cosmopolitan Condition.
8. Escape.
9. Acceptance.
10. Rejection.
11. Decent Democracy or Domineering State?.
12. Notes.
13. Bibliography.
Index.
Reviews
"Dennis Smith has provided a wake-up call to sociologists everywhere ... This book is clearly a serious and major work of contemporary sociology. There are few current books on the theme of globalization that have Smith?s historical range or indeed ability to face the key issues head-on."
Sociology
"Written with clarity and conviction, Smith?s examination of globalism draws on sociological, historical, economic and political sources to trace globalization from the ancient world to the current day [and] addresses one of the most urgent issues of our time."
Anthony Elliott, Sociological Review
"This highly accessible, punchy book is well suited to undergraduate classes and more general reading. Not everyone will agree with Smith?s account, but they will nonetheless be attracted to the clarity and vigor with which he portrays the power?humiliation component of globalization. His arguments will provoke reflection and recognition, as well as controversy."
Charles Tilly, Columbia University
"In this provocative account of our global times Dennis Smith explains why globalization is a growing source of conflict in the world, producing and reproducing distinctive patterns of humiliation and domination. His analysis challenges much orthodox thinking about the global condition whilst his worrying conclusions demonstrate why we can no longer ignore the 'hidden agenda' of contemporary globalization."
Anthony McGrew, Southampton University
Features


Provocative and compelling account of the future of the contemporary world.

Looks at the historical and human aspects of globalization, and shows how these can explain religious extremism, and the War on Terror.

Argues that America's global power is building up a tide of anger and humiliation, currently only held back by American military might.

Very accessible style makes this an easy-to-follow and enjoyable reader.