Globalization and Culture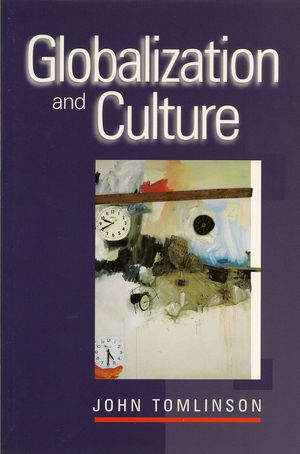 Globalization and Culture
ISBN: 978-0-745-65650-2 July 2013 Polity 248 Pages
Download Product Flyer
Download Product Flyer
Download Product Flyer is to download PDF in new tab. This is a dummy description. Download Product Flyer is to download PDF in new tab. This is a dummy description. Download Product Flyer is to download PDF in new tab. This is a dummy description. Download Product Flyer is to download PDF in new tab. This is a dummy description.
Description
Globalization is now widely discussed but the debates often remain locked within particular disciplinary discourses. This book brings together for the first time a social theory and cultural studies approach to the understanding of globalization.

The book starts with an analysis of the relationship between the globalization process and contemporary culture change and goes on to relate this to debates about social and cultural modernity. At the heart of the book is a far-reaching analysis of the complex, ambiguous "lived experience" of global modernity. Tomlinson argues that we can now see a general pattern of the dissolution between cultural experience and territorial location. The "uneven" nature of this experience is discussed in relation to first and third world societies, along with arguments about the hybridization of cultures, and special role of communications and media technologies in this process of "deterritorialization". Globalization and Cultureconcludes with a discussion of the cultural politics of cosmopolitanism.
Accessibly written, this book will be of interest to second year undergraduates and above in sociology, media studies, cultural and communication studies, and anyone interested in globalization.
Table of contents
1. Globalization and Culture.
.
Globalization as Complex Connectivity.
Culture as a Dimension of Globalization.
Why Culture Matters for Globalization.
Why Globalization Matters for Culture.
2. Global Modernity. .
Global Modernity as Historical Period. Globalization as a 'Consequence of Modernity'.
Suspicion of Global Modernity.
Conclusion.
3. Global Culture: Dreams, Nightmares and Scepticism.
Dreams: Historical Imaginings of a Global Culture.
Nightmares: Global Culture as Cultural Imperialism.
Global Culture: The Sceptical Viewpoint.
4. Deterritorialization: The Cultural Condition of Globalization. .
The Concept of Deterritorialization.
The Mundane Experience of Deterritorialization.
Objections to Deterritorialization.
Deterritorialization at the 'Margins'.
Hybridization.
5. Mediated Communication and Cultural Experience. .
Mediation and Connectivity.
Mediated Proximity 1: Intimacy Redefined.
Mediated Proximity 2: Televisual Involvement and the Closing of Moral Distance.
6. The Possibility of Cosmopolitanism. Cosmopolitanism: Idea, Ideology, Ideal.
Cosmopolitans Without a Cosmopolis.
Notes.
Bibliography.
Index.
Reviews
"It is not simply the theoretical balance and clarity of writing that makes Globalization and Culture a worthy introductory text. It is also in the way that the book manages to anchor key issues such as deterritorialization in specific case examples and practical illustrations ... [It] is a sophisticated, balanced, and highly readable book, further marking Tomlinson as a persuasive critical voice in the burgeoning globalization debate."
Scope

"It is often argued that culture has been a neglected aspect of globalization. John Tomlinson provides us at last with a book which systematically explores the centrality of culture to debates on globalization. He does so with a refreshing clarity in a text which is to be commended for its coherence and accessibility."

Mike Featherstone, Nottingham Trent University

"It is frequently maintained that discussions of globalization have been marginalized within culture studies. John Tomlinson's book, Globalization and Culture, contributes to new work that attempts to address this issue and brings a cultural studies approach to the the concept of globalization."

The Year's Work in Critical and Cultural Theory
Features
* A new understanding of the nature of modernity offering an original synthesis of social theory and cultural studies approaches.
* A wide-ranging analysis of the effects of communication and media technologies in the first and third worlds.
* Accesssibly written with many illustrative examples.