Globalization and World Society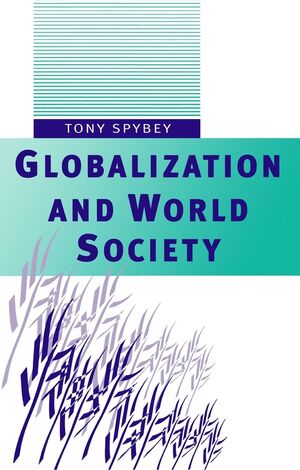 Globalization and World Society
ISBN: 978-0-745-61159-4 January 1996 Polity 208 Pages
Description
This book provides an accessible overview of the processes associated with globalization, examining the various institutions which emerged from these processes.
List of tables.
Preface.
Introduction.
1. The European Global View.
2. Mass Society and the American Dream.
3. The Citzen and the Nation-State System.
4. The Producer-Consumer in the Global Economy.
5. The Viewer in the Global Communication System.
6. The Soldier in the World Order.
7. Global Social Movements.
Conclusion.
Bibliography.
Index.
"This multidimensional historical-sociological analysis of globalization offers an enjoyable read. I liked this book very much ... Spybey offers a sweeping yet careful analysis. Unlike many works on globalization, this contribution is rich in empirical substantiation. Throughout, Spybey writes in an engaging and refreshingly unpretentious manner ... it will help students develop an acute sense of their lives as reflexive global agents. This reviewer, too, was left with a satisfying sense of having learned something."
International Affairs
"This book will be welcomed by those who are sympathetic to the idea of globalization but have found most accounts of it excessively stucturalist and abstract." British Journal of Sociology
* Provides an accessible overview of some of the most important processes affecting modern society today - the processes associated with globalization.
* Concentrates on a diversity of aspects of globalization not just the global economy.
* Relates changes in western society to developments in 3rd World countries and Asia.