Glow Discharge Plasmas in Analytical Spectroscopy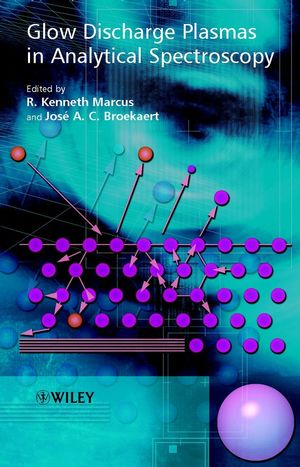 Glow Discharge Plasmas in Analytical Spectroscopy
ISBN: 978-0-470-85786-1
May 2003
498 pages
Description
This multi-author, edited volume includes chapters which deal with both basic and highly complex applications. Glow discharge devices are now being used in very novel ways for the analysis of liquids and gases, including molecular species detection and identification, an area that was beyond the perceived scope of applicability just ten years ago. It is expected that the next decade will see a growth in the interest and application of glow discharge devices far surpassing the expectations of the last century.
Responding to the rapid growth in the field
Includes both GD-MS and GD-AES
In-depth coverage of applications
Co-edited by the top names in the field in Europe and US, with high calibre contributions from around the world
Preface.
List of Contributors.
Introduction (R. K. Marcus and J. A. C. Broekaert).
Optical Emission Spectrometry with Glow Discharges (J. A. C. Broekaert).
Mass Spectrometry of Glow Discharges (W. W. Harrison, C. Yang and E. Oxley).
Radio Frequency Glow Dicharges (R. K. Marcus).
Depth Profile Analysis (A. Bengston).
Numerical Modeling of Analytical Glow Discharges (A. Bogaerts and R. Gijbels).
Application of Glow Discharge Optical Emission Spectrometry in the Steel Industry (K. Kakita).
Surfaces, Thin Films and Coatings (R. Payling, et al.).
Comparison of Glow Discharge Atomic Spectrometry to Other Surface Analysis Methods (K. Wagatsuma).
Analysis of Samples of Nuclear Concern with Glow Discharge Atomic Spectrometry (M. Betti).
Analysis of Nonconducting Materials by dc Glow Discharge Spectrometry (A. Bogaerts, et al.).
Standards and Reference Materials for Glow Discharge Spectroscopies (M. Winchester).
Analysis of Liquid Samples Using Glow Discharge Spectroscopies (R. K. Marcus).
GC-Speciation with GDMS Detect ion (J. A. Caruso and L. Milstien).
Glow Discharge Atomic Emission Spectrometry for the Analysis of Gases and as an Alternative Gas Chromatographic Detector (R. Pereiro, et al.).
Low-pressure Inductively Coupled Plasmas (H. Evans).
Multidimensional Ionization Sources for Plasma-source Mass Spectrometry (J. P. Guzowski and G. M. Hieftje).
Index.
"...very valuable for those interested in this rapidly expanding and diagnostically important area." (
Journal of the American Chemical Society
, Vol. 125, NO. 39)
"…will be of interest to both current and future practitioners" (International Journal of Environmental Analytical Chemistry 2004)