Glucocorticoids and Mood: Clinical Manifestations, Risk Factors and Molecular Mechanisms, Volume 1179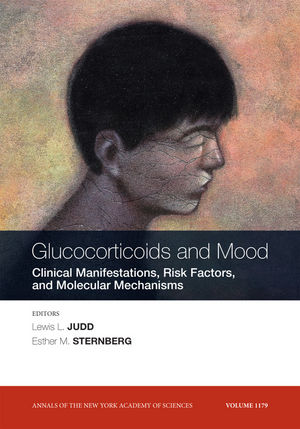 Glucocorticoids and Mood: Clinical Manifestations, Risk Factors and Molecular Mechanisms, Volume 1179
ISBN: 978-1-573-31748-1 November 2009 Wiley-Blackwell 352 Pages
Description
This volume explores the effects of glucocorticoids on mood and the mechanisms mediating these effects, including aspects of the clinical effects of glucocorticoids in a variety of illnesses and in health, including molecular mechanisms, glucocorticoid resistance and sensitivity, glucocorticoid receptor polymorphisms, and implications for therapy. In light of the important clinical implications for treatment of a wide range of diseases with glucocorticoids and the potential serious side effects of depression and suicidality, it is timely that this subject be re-visited due to new research. The topics addressed include a survey of clinical features of glucocorticoid treatment and molecular and genetic factors in glucocorticoid resistance and sensitivity and are of relevance to many medical specialties in which glucocorticoid therapy is widely used, including  rheumatology, orthopedics, pain management, allergy/immunology and asthma.

NOTE: Annals volumes are available for sale as individual books or as a journal. For information on institutional journal subscriptions, please visit www.blackwellpublishing.com/nyas.

ACADEMY MEMBERS: Please contact the New York Academy of Sciences directly to place your order (www.nyas.org). Members of the New York Academy of Science receive full-text access to the Annals online and discounts on print volumes. Please visit http://www.nyas.org/MemberCenter/Join.aspx for more information about becoming a member.