Going Missing: Young People Absent From Care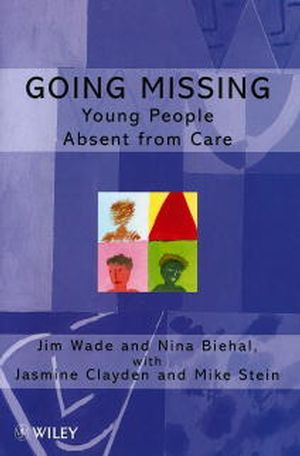 Going Missing: Young People Absent From Care
ISBN: 978-0-470-86670-2
Nov 2000
232 pages
Description
Going Missing presents important findings from the first major study of young people who go missing from residential and foster homes. By exploring the diverse reasons why young people go missing and what happens when they do, the authors highlight the impact both of individual motivations and of residential and foster care contexts on the patterns associated with going missing. The authors address the serious risks that young people may encounter while missing, including the dangers associated with sleeping rough, offending, sexual exploitation, and substance misuse. The longer term implications of repeatedly going missing for the structure of young people s lives are also explored. In outlining the strengths and limits of the different professional responses to young people who go missing, the authors present an analysis of the difficult professional task of managing risk for different groups of people. Conclusions drawn from this unique study are considered in terms of their wider implications for
* developing preventive services for teenagers
* the nature of residential and foster care provision
* inter-agency approaches to supporting young people
Addressing the growing concern about runaways from residential and foster care, and eliciting the wider implications for the care system today, Going Missing is essential reading for practitioners in the social and welfare services; policy-makers; and students and lecturers on higher education courses.
Perspectives on Running Away.

Research Design.

Law and Policy.

Who Goes Missing?

Patterns of Going Missing.

Comparing Types of Absence.

Assessing Risks.

The Risks for Young People.

Histories of Going Missing.

Why Young People Go Missing.

The Placement Dimension.

The Broader Social Work Context.

Developing a Coordinated Response.

Working with Young People.

Conclusion.

Bibliography.

List of Figures and Tables.

Index.