Gold: Chemistry, Biochemistry and Technology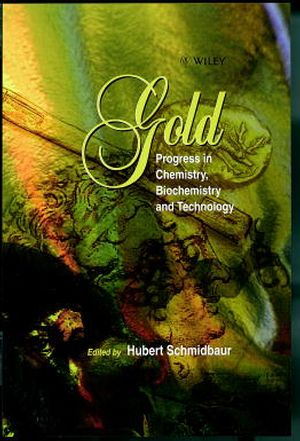 Gold: Chemistry, Biochemistry and Technology
ISBN: 978-0-471-97369-0 January 1999 908 Pages
Description
For thousands of years the human race has been fascinated by gold. Initially gold was used extensively in coinage and jewellery but today the applications for gold are vast, ranging from metallurgy to physics, chemistry, biochemistry and medicine. Gold: Progress in Chemistry, Biochemistry and Technology is an extremely comprehensive work covering the history of gold, from the work of the early prospectors to the use of gold in decorative effects and dentistry. Further chapters present a complete overview of the current knowledge of gold technology from mineral deposits to technical applications and emphasise the developments in coordination, organometallic and cluster chemistry of gold and its applications in synthesis. An international group of contributors have reviewed the modern advances in the science of gold to produce the first comprehensive monograph reflecting the state of the art, the impact and applications of recent developments in gold research.
Table of contents
Partial table of contents:

GOLD TECHNOLOGY.

History and Progress.

Gold for Coinage: History and Metallurgy.

History, Economics and Geology of Gold.

Recovery of Gold from Ores and Environmental Aspects.

Gold Metal and Gold Alloys in Jewellery.

Gold Refining and Gold Recycling Electronics.

BIOCHEMISTRY.

The Biochemistry of Gold.

CHEMISTRY.

Gold Compounds of Nitrogen.

Gold Compounds Phosphorus and the Heavy Group V Elements.

Molecular Compounds of Gold with Main Group and Transition Metals.