Gothic and Gender: An Introduction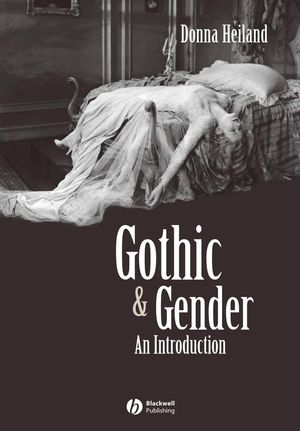 Gothic and Gender: An Introduction
ISBN: 978-1-405-14289-2 April 2008 Wiley-Blackwell 232 Pages
Description
Gothic novels tell terrifying stories of patriarchal societies that thrive on the oppression or even outright sacrifice of women and others. Donna Heiland's
Gothic and Gender
offers a historically informed theoretical introduction to key gothic narratives from a feminist perspective.
The book concentrates primarily on fiction from the 1760s through the 1840s, exploring the work of Horace Walpole, Clara Reeve, Sophia Lee, Matthew Lewis, Charlotte Dacre, Charles Maturin, Ann Radcliffe, William Godwin, Mary Wollstonecraft, Mary Shelley, John Polidori, James Malcolm Rymer, Emily Brontë, Charlotte Brontë, Charlotte Smith, and Charles Brockden Brown. The final chapter looks at contemporary fiction and its relation to the gothic, including an exploration of Margaret Atwood's The Blind Assassin and Ann-Marie Macdonald's Fall on Your Knees

A Coda provides an overview of scholarship on the gothic, showing how gothic gradually became a major focus for literary critics, and paying particular attention to the feminist reinvigoration of gothic studies that began in the 1970s and continues today.

Taken as a whole the book offers a stimulating survey of the representation of gender in the gothic, suitable for both students and readers of gothic literature.
Table of contents
Acknowledgments.
Introduction.
1 Patriarchal Narratives in the Work of Horace Walpole, Clara Reeve, and Sophia Lee.
2 The Aesthetic of the Sublime in the Work of Matthew Lewis, Charlotte Dacre, and Charles Maturin.
3 Rethinking the Sublime in the Novels of Ann Radcliffe.
4 From the Sublime to the Uncanny: Godwin and Wollstonecraft.
5 Uncanny Monsters in the Work of Mary Shelley, John Polidori, and James Malcolm Rymer.
6 Confronting the Uncanny in the Brontës.
7 The "Unhomely" Nation of Gothic Narratives: Charlotte Smith, Charles Brockden Brown, and Matthew Lewis.
8 Feminist, Postmodern, Postcolonial: Margaret Atwood and Ann-Marie Macdonald Respond to the Gothic.
Coda: Criticism of the Gothic.
Notes.
Bibliography.
Index