Gramsci and Educational Thought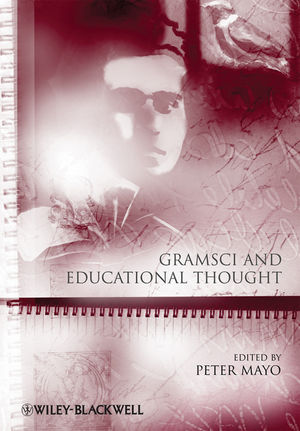 Gramsci and Educational Thought
ISBN: 978-1-444-32400-6 August 2010 Wiley-Blackwell 168 Pages
Description
Through a series of writings from international scholars,
Gramsci and Educational Thought
pays tribute to the educational influence of Antonio Gramsci, considered one of the greatest social thinkers and political theorists of the 20th century.
Represents sound social theory and a broad application and reinvention of Gramsci's ideas
Covers important areas such as language and education, community education, and social work education
Features perspectives from different geographical contexts
Table of contents
Notes on Contributors.
Foreword (Michael A. Peters, University of Illinois).
Introduction: Antonio Gramsci and Educational Thought (Peter Mayo, University of Malta).
1. A Brief Commentary on the Hegelian-Marxist Origins of Gramsci's 'Philosophy of Praxis' (Debbie J Hill, University of Waikato).
2. Antonio Gramsci and his Relevance for the Education of Adults (Peter Mayo, University of Malta).
3. The Revolutionary Party in Gramsci's Pre-Prison Educational and Political Theory and Practice (John D. Holst, University of St. Thomas).
4. Introducing Giovanni Gentile, the 'Philosopher of Fascism' (Thomas Clayton, University of Kentucky).
5. Global English, Hegemony and Education: Lessons from Gramsci (Peter Ives, University of Winnipeg).
6. Antonio Gramsci and Feminism: The elusive nature of power (Margaret Ledwith, Cumbria University).
7. Towards a Political Theory of Social Work and Education (Translated by Florian Sichling with editing by Peter Mayo, Uwe Hirschfeld, Protestant University of Applied Science in Social Work, Dresden).
8. Gramscian Thought and Brazilian Education (Rosemary Dore, Federal University of Minais Gerais).
Index.
Reviews
"Overall, and despite its somewhat modest length (of just over 150 pages), Gramsci and Educational Thought is a commendable and scholarly collection." (Philosophy in Review, 1 December 2011)