Grid: A Modular System for the Design and Production of Newpapers, Magazines, and Books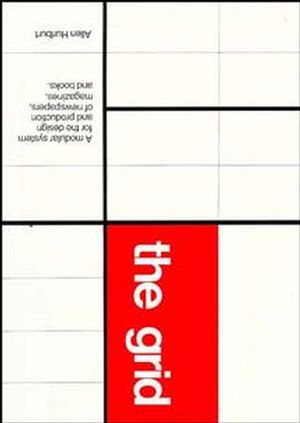 Grid: A Modular System for the Design and Production of Newpapers, Magazines, and Books
ISBN: 978-0-471-28923-4
Dec 1982
96 pages
Product not available for purchase
Description
An essential guide to elegant, versatile layout design
The grid — a seemingly simple collection of evenly-spaced lines — is the foundation of modern print design rooted in the ancient world. The Grid: A Modular System for the Design and Production of Newspapers, Magazines, and Books explores the features and complexities of the grid to help designers work more effectively within it. Heavily illustrated to demonstrate the grid's flexibility through its many permutations, this guide is an essential examination of the principles of proportion in layout design.
Newspapers (E. Taylor, et al.).

Magazines (M. Vignelli, et al.).

Books (J. Tschichold, et al.).

Technical Appendix.

Glossary of Computer Terminology.

Acknowledgments.

Bibliography.

Index.