Group Model Building : Facilitating Team Learning Using System Dynamics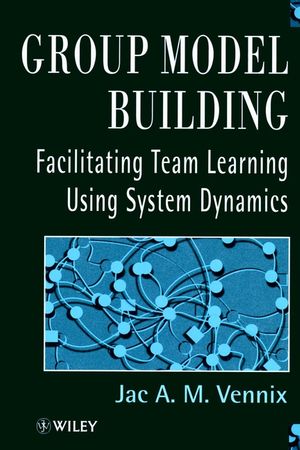 Group Model Building : Facilitating Team Learning Using System Dynamics
ISBN: 978-0-471-95355-5
Aug 1996
316 pages
Description
Organizations are changing rapidly due to turbulent environments and changes in technology. More and more organisations are tending to grow into knowledge-based organisations in which the proper management of knowledge plays an increasingly important role
Individual and Organizational Problem Construction.

System Dynamics: Problem Identification and System Conceptualization.

System Dynamics: Model Formulation and Analysis.

Designing Group Model-Building Projects.

Facilitating Group Model-Building Sessions.

Group Model-Building in Action: Qualitative System Dynamics.

Group Model-Building in Action: Quantitative System Dynamics.

Analysis of the Housing Association Model.

Summary and Reflections.

Appendices.

References.

Index.
Consists of three parts: theory, methods and applications.
Illustrated with actual applications of projects - a "how to" book.
Provides actual examples of group model-building projects conducted for client organizations.