Group Processes: Dynamics Within and Between Groups, 2nd Edition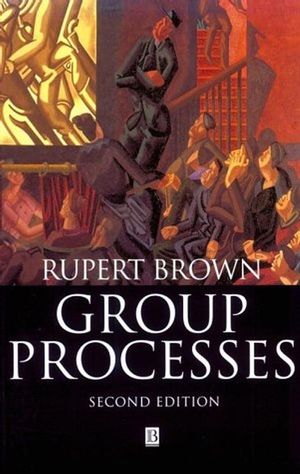 Group Processes: Dynamics Within and Between Groups, 2nd Edition
ISBN: 978-0-631-18496-6
Mar 2001
442 pages
Description
Group Processes aims to deepen our understanding of relationships within and between groups by means of three key ideas.
Preface.
Acknowledgements.
1. The Reality of Groups.
2. Elementary Processes in Groups.
3. Structural Aspects of Groups.
4. Social Influence in Groups.
5. Individuals versus Groups.
6. Prejudice and Discontent.
7. Intergroup Conflict and Co-operation.
8. Social Categorisation, Social Identification and Intergroup Relations.
References.
Index.
"This is a beautifully written book. It manages to be both scholarly and comprehensive, as well as clear and engaging. It fulfilled all my expectations from the excellent first edition published in 1988. Brown very successfully manages to integrate American and European work on group processes, as well as cognitive, small group and intergroup perspectives. As such, he accurately captures the new integrative approach to the study of groups that is helping to reinvigorate this core topic of social psychology."
Michael A. Hogg , University of Queensland, Australia
Reviews of the Previous Edition:
"Written with clarity and care, it emphasizes ideas over phenomena, and thus theoretical review over empirical summary. An excellent supplement in an upper-division undergraduate class." Contemporary Sociology
* Introduces readers to the major new developments in the field of group processes.
* All chapter thoroughly updated.
* Several new sections added
Integrates theory, research and classic contributions.