Group Psychotherapy and Addiction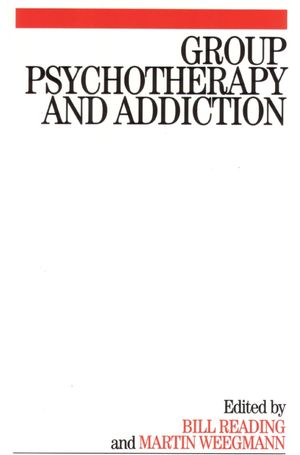 Group Psychotherapy and Addiction
ISBN: 978-1-861-56448-1 September 2004 262 Pages
Description
Rich traditions of group therapy permeate the substance misuse field - from residential and day-centre group programmes and the fellowship group tradition to the panoply of support/education and relapse prevention groups offered by out-patient services. There are specialist groups - e.g. art therapy and psychodrama- and groups for special population- e.g. relatives, prisoners and adult children of alcoholics.
This important collection is written by many well-known experts, several renowned on the international stage, with perspectives from the UK, USA and Scandinavia. They share their extensive experiences in the conceptualisation, setting up and running of therapy groups. Ultimately, all are concerned in their groups to increase empathic contact and thereby to facilitate opportunities for addicts to embark upon change. With no equivalent UK book of its kind, the reader has a rare opportunity to consider this subject in impressive scope, diversity and depth.
Table of contents
Contributors.
Preface.
Acknoledgements.
Chapter 1 Addiction as an attachment disorder: implications for group psychotherapy - Philip J. Flores.
Chapter 2 Group Psychotherapy as a corrective for addictive vulnerability - E.J. Khantzian.
Chapter 3 Alcoholics Anonymous: group therapy without the group therapist - Martin Weegmann.
Chapter 4 JMathcing group therapy to patients' needs- Christer Sandahl, Monica Busch, Evan Skarbrandt and Peter Wennberg.
Chapter 5 Motivational enhancement in group therapy - Paul Jackson.
Chapter 6 Interpersonal group therapy in intensive treatment - Tim Leighton.
Chapter 7 A relapse prevention group for problem drinkers.
Chapter 8 One-off art therapy in in-patient detoxification - Linda Vickers.
Chapter 9 Acting for Change: the evolution of a psychodrama group - Gillian Woodward.
Chapter 10 The family as a group - Martin Weegmann.
Chapter 11 Working with gay ment in an alcohol support group - Colin Macrae.
Chapter 12 Dilemmas and counter-transference considerations in group psychotherapy with adult children of alcoholics - Marsha Vannicelli.
Chapter 13 Addressing substance-related offending - Mary McMurran and Philip Priestly.
Chapter 14 Work discussion groups for professionals - Martin Weegmann.
References.
Index