Group Work With Persons With Disabilities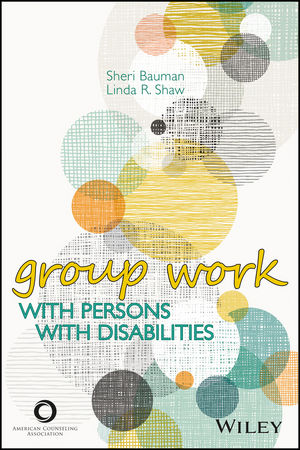 Group Work With Persons With Disabilities
ISBN: 978-1-119-29210-4
Apr 2016
250 pages
Description
This one-of-a-kind manual provides direction for leading groups of people with disabilities or groups that have members with disabilities. Viewing disability as a single aspect of a multifaceted person, Drs. Bauman and Shaw share their insight and expertise and emphasize practical skill building and training for facilitating task, psychoeducational, counseling, family, and psychotherapy groups across various settings.

Topics examined in Part I include common themes in groups that focus on disability; various group formats, including groups using technological platforms; issues of diversity that exist simultaneously with ability; group composition; ethical concerns; and training considerations and logistical accommodations. Part II focuses on group counseling with clients experiencing sensory, psychiatric, cognitive, and physical disabilities as well as chronic medical conditions. A list of resources, support information, and group exercises completes the book.



*Requests for digital versions from the ACA can be found on wiley.com.
*To request print copies, please visit the ACA website.
"This comprehensive and timely book comes at an important juncture as our profession continues to become more integrated. Through sound research and innovative practice, the authors provide both group work novices and experts with an exploration of how to more competently and intentionally serve individuals with disabilities—a group that has been overlooked for far too long. This strengths-based resource is a useful advocacy tool for clinicians and educators committed to fostering growth with this population." —Sam Steen, PhD, George Washington University
"This book is a must-read for leading groups with people with disabilities! It has great coverage of sensitive topics and issues, as well as excellent information on group composition and the different kinds of groups and resources that exist. It is a much-needed contribution to the field." —Ed Jacobs, PhD, West Virginia University