Guided Reflection: Advancing Practice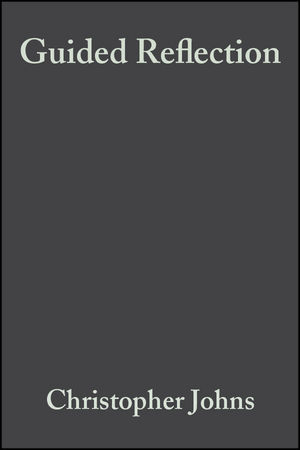 Guided Reflection: Advancing Practice
ISBN: 978-1-405-14867-2
Feb 2009, Wiley-Blackwell
256 pages
Description
Reflection is widely recognised as an invaluable tool in health care, providing fresh insights which enable practitioners to develop their own practice and improve the quality of their care. This book introduces the practitioner to the concept of 'Guided reflection', an innovative research process in which the practitioner is assisted by a mentor (or 'guide') in a process of self-enquiry, development, and learning through reflection, in order to become fully effective.

Guided reflection is grounded in individual practice, and can provide deeply meaningful insights into self-development and professional care. The process results in a relexive narrative, which highlights key issues for enhancing health care practice and professional care. This book uses a collection of such narratives from everyday clinical practice in nursing, health visiting and midwifery to demonstrate the theory and practicalities of guided reflection and narrative construction. These narratives portray the values inherent in caring, highlight key issues in clinical practice, reveal the factors that constrain the quest to realise practice, and examine the ways practitioners work towards overcoming these constraints.
List of Contributors.
Preface.
PART 1. INTRODUCTION.
1. Revealing the Nature of Reflection.
2. Collaboration, Dialogue and the Emergence of Voice.
3. Unfolding the Reflexive Narrative.
PART 2. NARRATIVE.
4. Awakenings.
5. Striving to Realise Clinical Leadership.
6. Becoming Available within the Hustle of a Medical Ward.
7. Realising the Therapeutic Relationship with Head and Neck and Cancer.
8. Finding a New Way in Health Visiting.
9. Working with Deliberate Self Harm Patients in A&E.
10. Working with Women Following Traumatic Childbirth.
PART 3. REFLECTIONS.
11. Reflections.
12. Guided Reflection in the Context of Port-Modern Practice.
Index.
"...an important text for practitioners...this text is a valuable tool that develops self-inquiry skills."
Journal of Advanced Nursing
* written by one of the leading proponents of reflective theory
*includes real-life stories from nurses working in collaborative research
*provides guidelines for developing guided reflection as a research tool