Gynaecology: Changing Services for Changing Needs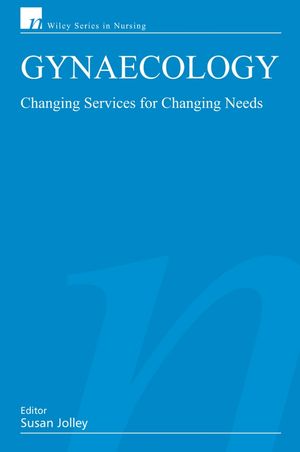 Gynaecology: Changing Services for Changing Needs
ISBN: 978-0-470-03095-0 July 2006 252 Pages
Description
This book addresses the reality of delivering gynaecological care in the 21st century, and looks at the developments that are currently taking place in the field. It provides an overview of some common gynaecological problems and looks at new services and different ways of delivering care. It also shows how gynaecological services are developing in response to women's needs. Above all the book is not medically orientated but shows how nurses and professionals allied to medicine are making a difference.
* Covers the latest developments in the gynaecological field
* Written soecifically from a nursing and allied health professionals perspective
List of contributors.
Preface.
Introduction.
1. Nurse-led Assessment in Gynaecology (Sue Jolley).
2. Promoting Sexual Health (Sue Jolley, Sue Griffiths, Helen White).
3. A Vital Role for Nurse Colposcopists S(ue Jolley, Sally Wright).
4. Optimising Care for Women with Problems in Early Pregnancy (Anne Walton, Cindy Wilson, Sian Schmidt).
5. Developing an Effective but Realistic Fertility Service (Jill Yates).
6. The Role of the Urogynaecology (Nurse Liz Towell).
7. The Role of the Women's Health Physiotherapist in Gynaecological care (Judith Lee).
8. The Menopause and Beyond: a Positive Approach (Sarah Kordula, Joan Meyerowitz).
9. Delivering Patient-centered Cancer Care Gynaecology (Julie Golding, Sally Wright).
10. Risk Management in Gynaecology Julie (Golding, Sue Jolley).
Glossary.
Index.