HTML5 Essentials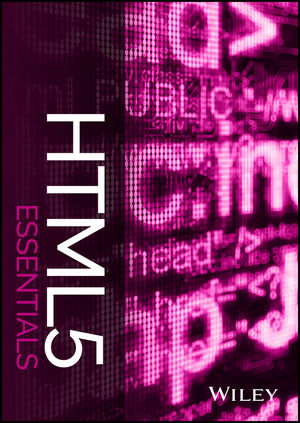 HTML5 Essentials
ISBN: 978-1-118-94237-6
Mar 2014
Product not available for purchase
Description
Master HTML5 on your terms with this one-of-a-kind video training course
HTML5 boasts extensive new features that allow you to create dynamic web pages and present users with amazing multimedia experiences. This personal training course teaches you how to take full advantage of the new web standard for creating rich multimedia experiences. While learning at your own pace, you'll discover how to approach site concept creation and bring your vision from the drawing board through to full operability. The step-by-step instructional videos in HTML5 Essentials demonstrate the many exciting features of HTML5.
Our instructors provide expert, straight-forward, user-friendly training to help you tackle new topics the way you want to learn. Master basic skills, boost your creativity, and challenge yourself in bold new directions.
Create dynamic web pages that offer a robust and interactive experience for your visitors
Code, develop, and test your websites
Understand the many ways the newest version of HTML differs from previous iterations and how it can enhance your web development projects
Includes over 11 hours of HTML5 video training
If you're looking for real-world HTML5 instruction, you'll find it here.