Handbook for Process Plant Project Engineers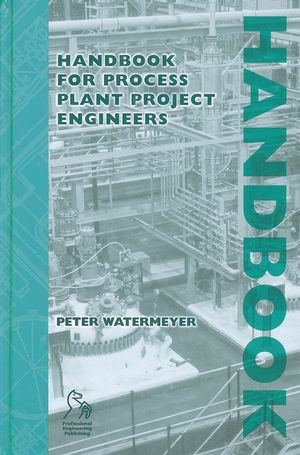 Handbook for Process Plant Project Engineers
ISBN: 978-1-860-58370-4 September 2002 338 Pages
Description
This excellent book systematically identifies the issues surrounding the effective linking of project management techniques and engineering applications. It is not a technical manual, nor is it procedure-led. Instead, it encourages creative learning of project engineering methodology that can be applied and modified in different situations.
In short, it offers a distillation of practical 'on-the job' experience to help project engineers perform more effectively. While this book specifically addresses process plants, the principles are applicable to other types of engineering project where multidisciplinary engineering skills are required, such as power plant and general factory construction.
It focuses on the technical aspects, which typically influence the configuration of the plant as a whole, on the interface between the various disciplines involved, and the way in which work is done – the issues central to the co-ordination of the overall engineering effort.
It develops an awareness of relationships with other parties – clients, suppliers, package contractors, and construction managers – and of how the structure and management of these relationships impact directly on the performance of the project engineer. Readers will welcome the author's straightforward approach in tackling sensitive issues head on.
COMPLETE CONTENTS
Introduction

A process plant

A project and its management
A brief overview
The engineering work and its management
The project's industrial environment
The commercial environment
The contracting environment
The economic environment
Studies and proposals
Plant layout and modelling
Value engineering and plant optimization
Hazards, loss, and safety
Specification, selection and purchase
Fluid transport
Bulk solids transport
Slurries and two-phase transport
Hydraulic design and plant drainage
Observations on multidiscipline engineering
Detail design and drafting
The organization of work
Construction
Construction contracts
Commissioning
Communication
Change and chaos
Fast-track projects
Advanced information management
Project strategy development
Key issues summary