Handbook for the New Health Care Manager, 2nd Edition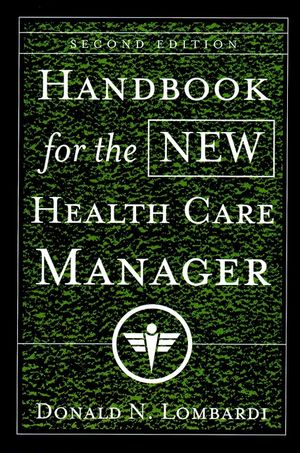 Handbook for the New Health Care Manager, 2nd Edition
ISBN: 978-0-787-96006-3
Feb 2002, Jossey-Bass
512 pages
Description
It has been nearly a decade since the first edition of the Handbook for the New Health Care Manager was published. During that time, dramatic changes have taken place in the health care industry and particularly in health care management. Written as a hands-on guide for both novice and seasoned managers, the Handbook for the New Health Care Manager, Second Edition offers a wealth of practical strategies, procedures, and methods that are designed to meet the myriad challenges of today's health care marketplace. This thoroughly revised and updated edition features new information on numerous topics.
HEALTH CARE LEADERSHIP IMPERATIVES.

Understanding and Undertaking the Role of Health Care Manager.

Making the Transition.

Establishing a Progressive Work Environment.

Managing the Nonplayers.

Leading Through Conflict, Change, and Crisis.

Orchestrating Progressive Team Action and Individual Performance.

Strategic Analysis and Decision Making.

Exemplifying Leadership Presence and Guidance.

Case Study: Carolina Hospital Student Health Center.

MANAGEMENT STRATEGIES.

Encouraging Creativity.

Selecting and Hiring Top Performers.

Performance Evaluation.

Negotiation Strategies.

Balancing "Administrivia" and Progressive Action.

Education and Development.

Communication.

Case Study: Jersey Medical Center Community Relations Office.

RESOURCES.

Appendix A: Analytical Planning and Decision-Making Tools.

Appendix B: Structured Selection and Behavioral Interviewing System.

Appendix C: Mentoring and Management Guidesheets.
"Provides a wealth of practical, helpful information for today's health care manager at all levels of the organization. His insights get right to the heart of effective managerial problem solving." (Frederick Malphurs, director, VA Upstate New York Healthcare Network, Albany New York)

"Succeeds in combining solid academic knowledge with real world experience. This is an essential book for the healthcare manager as a text and as a day-to-day guide for most management situations." (Paul J. Hensler, administrator, UCSD Thornton Hospital, University of California, San Diego)

"Don Lombardi's manual has always been our organization's source for emergency guidance." (Msgr. Dennis J. Mahon, CEO, Catholic Community Services, Newark, New Jersey)

"this excellent resource deserves a place on your bookshelf." (The Healthcare Collaborator, 1/02)

"This book provides practical and realistic solutions to serious problems that all managers face throughout their tenure. It is extremely useful in reassessing analytical and personnel management skills, and provides keen insights in addressing common and complex problems that all healthcare managers must confront daily."--Dale W. Davenport, Creighton University Medical Center