Handbook of Automotive Body and Systems Design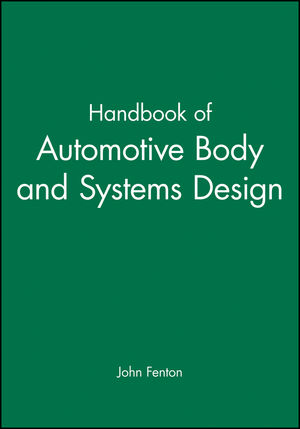 Handbook of Automotive Body and Systems Design
ISBN: 978-1-860-58067-3
Jun 2005
438 pages
Description
The Handbook of Automotive Body and Systems Design provides comprehensive and detailed coverage of the various elements, considerations, and procedures which are involved in the design of vehicle bodywork and the systems that are built into them.
Preface.
Chapter 1. Creating and prototyping.
Chapter 2. Ergonomics, seating and packaging.
Chapter 3. Aerodynamics and air-conditioning.
Chapter 4. Body trim and fittings.
Chapter 5. Body electrical/electronic controls.
Chapter 6. Body-electronics and telematics.
Chapter 7. Volume road-cars.
Chapter 8. Specialist cars.
Chapter 9. Truck Engineering.
Chapter 10. Bulk-carrier vehicles.
Chapter 11. Specialist commercial vehicles.
Chapter 12. Specialist passenger vehicles.
References.
Index.