Handbook of Environmental Acoustics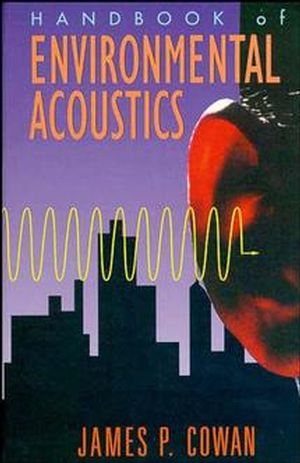 Handbook of Environmental Acoustics
ISBN: 978-0-471-28584-7 December 1993 296 Pages
Description
Because environmental acoustics has a complex mathematical basis,it is often difficult to determine whether acousticalrecommendations are valid. Handbook of Environmental Acousticssimplifies this decision-making process and provides easy-to-followexplanations of acoustic terminology, noise control design, andregulatory noise issues. The book clarifies key aspects ofenvironmental noise in basic language, covering:
* Common noise sources--including the risk of exposure to commondaily environmental noise sources
* Current noise regulations, guidelines, andstandards--illustrating all key points
* Acoustic terminology and environmental noisedescriptors--providing a foundation for understanding noiseissues
* Effects of noise on people and animals--emphasizing theimportance of restricting noise exposure
* Relevant noise rating methods--clarifiying the use of noisemetrics
* Construction and building code requirements--explaining currentrequirements and featuring tips on how to avoid privacyproblems
* Measurement considerations--demonstrating standard methods andoffering practical advice on how to ensure proper measurementprocedures
* Noise control designs--detailing source-path-receiver systems andnoise control fundamentals
In addition to traditional noise control methods, new areas, suchas active noise control, sound intensity measurement, and diffusivedesigns, are explained. A sample municipal noise ordinance helpsthe user to draft an ordinance tailored to the needs of aparticular community. Avoiding complex mathematics and analyses,Handbook of Environmental Acoustics is a user-friendly manual forurban planners, municipal officials, engineers, attorneys,industrial hygienists, architects, environmental professionals, andstudents in these fields.
Acoustic Terminology.

Noise Descriptors.

Noise Measurement.

Noise Control Terminology and Design.

Noise Regulations, Guidelines, and Ordinances.

Common Noise Sources.

Construction Issues.

Appendix.

Glossary.

Index.