Handbook of Group Psychotherapy: An Empirical and Clinical Synthesis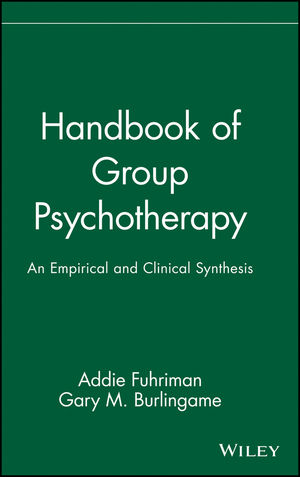 Handbook of Group Psychotherapy: An Empirical and Clinical Synthesis
ISBN: 978-0-471-55592-6
May 1994
588 pages
Description
Intended as the group therapy equivalent to Bergin and Garfield's The Handbook of Psychotherapy and Behavior Change. Renowned contributors offer a comprehensive survey of all empirical evidence concerned with process and outcome in group therapy. Contains both general considerations and applications to specific disorders and with determinate populations.
Partial table of contents:

CONCEPTUAL AND METHODOLOGICAL FOUNDATIONS.

Group Psychotherapy: Research and Practice (A. Fuhriman & G. Burlingame).

STRUCTURAL ENTITIES IN GROUP PSYCHOTHERAPY.

Client Variables (W. Piper).

Therapist Variables in Group Psychotherapy Research (R. Dies).

THERAPEUTIC COMPONENTS OF THE GROUP ECOSYSTEM.

Group Development (K. MacKenzie).

Therapeutic Factors: Interpersonal and Intrapersonal Mechanisms (E. Crouch, et al.).

SPECIAL APPLICATIONS AND POPULATIONS.

Progress in Short-Term and Time-Limited Group Psychotherapy: Evidence and Implications (S. Budman, et al.).

Inpatient Group Therapy (R. Klein, et al.).

Epilogue (G. Burlingame & A. Fuhriman).

Indexes.