Handbook of Gynaecology Management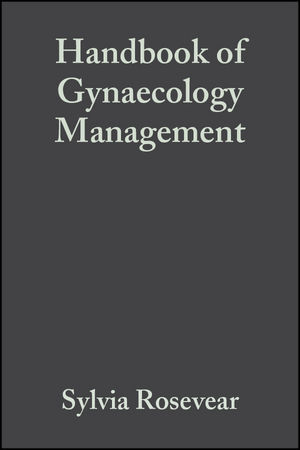 Handbook of Gynaecology Management
ISBN: 978-1-405-14742-2 April 2008 Wiley-Blackwell 544 Pages
Description
This is an easily accessible guide offering advice on all gynaecological conditions and treatment. It serves as a companion text to
Handbook of Obstetric Management, also edited by Sylvia Rosevear.
This comprehensive text provides information on conditions and treatment modalities. It reflects the current evidence base as well as expert knowledge, and includes contributions from a number of specialists within the field.
Table of contents
Contributors.
Preface.
Acknowledgements.
1. Hormonal Contraception and Sterilisation.
2. Early Pregnancy.
3. Cervical Screening and Pre-malignant Disease of the Cervix.
4. Gynaecological Endocrinology.
5. Infertility and Assisted Reproductive Techniques (ART).
6. Ultrasound Imaging of the Pelvis.
7. Menorrhagia.
8. The Menopause and Hormone Replacement Therapy.
9. Urogynaecology.
10. Sexually Transmitted Diseases.
11. Endometriosis and Chronic Pelvic Pain.
12. Vulval Disease and Gynaecological Dermatology.
13. Gynaecological Surgery.
14. Gynaecological Oncology and Pathology.
Index
Features
* Comprehensive reference to gynaecological conditions
* Evidence-based practice
* easily accessible information