Handbook of Public Water Systems, 2nd Edition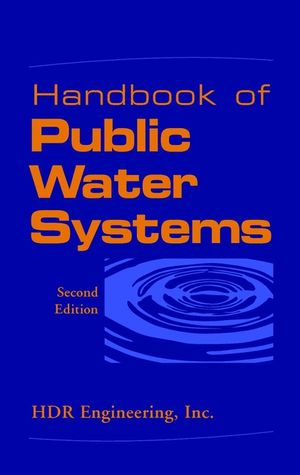 Handbook of Public Water Systems, 2nd Edition
ISBN: 978-0-471-15083-1
Mar 2002
1152 pages
Description
Public water systems deliver high-quality water to the public. They also present a vast array of problems, from pollution monitoring and control to the fundamentals of hydraulics and pipe fitting.
Preface.

Criteria and Standards for Portable Water Quality.

Inorganic and Radionuclide Contaminants.

Organic Compounds in Drinking Water.

Microbiology of Drinking Water.

Water Chemistry.

Specific Contaminant Removal Methodologies.

Water System Planning.

Source Water Development.

Aeration and Air Stripping.

Coagulation and Flocculation.

Sedimentation and Other Clarification Processes.

Filtration.

Water Softening.

Iron and Manganese Removal.

Membrane Treatment.

Oxidation.

Activated Carbon Treatment.

Ion Exchange and Activated Alumina Sorption.

Disinfection.

Fluoridation and Defluroridation.

Distribution System Corrosion: Monitoring and Control.

Water Quality Control in Distribution Systems.

Residuals Management.

Chemical Storage and Feeding Systems.

Package Water Treatment Systems.

Plant Hydraulics.

Storage.

Distribution Systems.

Pumping Systems.

Energy Management for Water Treatment Facilities.

Electrical Design Considerations.

Economic and Financial Issues.

Appendix A: Financial Statistics Tables.

Appendix B: Periodic Table of the Elements.

Appendix C: Atomic Weight.

Appendix D: Metric Conversion Units.

Appendix E: Physical Properties of Water.

Appendix F: Compatibility of Various Chemicals.

Appendix G: Chemicals Used in Treatment of Water and Wastewater.

Index.