Handbook of Relational Diagnosis and Dysfunctional Family Patterns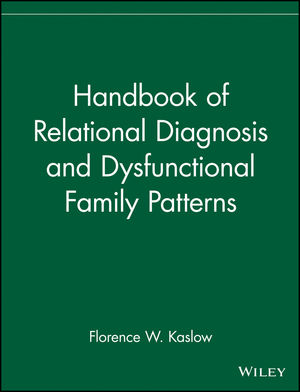 Handbook of Relational Diagnosis and Dysfunctional Family Patterns
ISBN: 978-0-471-08078-7
Jan 1996
592 pages
Description
Couples and family therapists have long known that intrapersonal difficulties are played out in, and exacerbated by, problems in interpersonal relationships. In this ground-breaking new book, leading couples and family clinicians and researchers present a clinically-based typology of relational disorders. Already hailed as one of the most important books of the decade, this timely volume examines the role of diagnosis in couples and family therapy, and offers clinical criteria for diagnosing a broad spectrum of relational disorders and dysfunctional relational patterns.
Partial table of contents:

THE CONTEXT AND MODELS OF RELATIONAL DIAGNOSIS.

Some Ethical Implications of Relational Diagnosis (M. Gottlieb).

Problems Encountered in Reconciling Individual and Relational Diagnoses (W. Denton).

Clinical Assessment and Treatment Interventions Using the Family Circumplex Model (D. Olson).

Cultural Issues in Relational Diagnosis: Hispanics in the United States (J. Koss-Chioino & J. Canive).

VARIOUS RELATIONAL DIAGNOSES: A LEAP INTO THE FUTURE.

Oppositional Behavior and Conduct Disorders of Children and Youth (J. Alexander & C. Pugh).

Sadomasochistic Interactions (C. Glickauf-Hughes).

Relational Components of the Incest Survivor Syndrome (S. Kirschner & D. Kirschner).

Chronic Illness and the Family (J. Barth).

THE FUTURE OF RELATIONAL DIAGNOSIS.

Recurrent Themes Across Diagnoses (F. Kaslow).

Indexes.