Handbook of Water Economics : Principles and Practice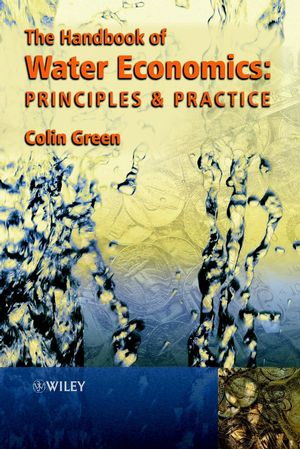 Handbook of Water Economics : Principles and Practice
ISBN: 978-0-470-86227-8
Jul 2003
424 pages
Description
The Handbook of Water Economics is presented in three sections: theory, methods and applications, providing the latest information in the growing area of water economics and the environment, covering the theory and issues relating to resource management techniques, policy formulation, implementation and evaluation in the water sector.
* Includes strong theory section which links to real world examples in the applications section
* Provides an associated website which will include: formats for EXCEL spreadsheet application covered in the text; bibliography and links to related sites
* Methods section includes coverage of methods of economic evaluation, use of economic instruments and cost-benefit analysis
* Applications section includes case studies on: water availability; sewerage and waste water treatment; navigation; hydro-electric and multipurpose reservoirs; flooding; hydrometric data and coastal zone management
Essential reading for those studying environmental economics modules in Departments of Environmental Management, Geography and Engineering, researchers in hydrology as well as professionals and policy makers in water companies, water authorities, NGO's and government agencies.
1. Introduction.
2. What is Economics?
3. The Nature of the Economy.
4. How Do We Choose?
5. Dimensions of Choice.
6. Choosing What?
7. Costs.  
8. Social Relations.
9. What is a Better Decision?             
10. Institutions for Managing Resources.
11. Implementing Decisions: Inducing Change.  
12. Turning Theory into Practice.   
13. Project Appraisal.
14. Capturing Water for Human Use: General Issues.  
15. Demand Management.  
16. Sanitation.
17. Water for Food
18. Flood Management.
19. Hydropower.  
20. Navigation.
21. Environment.
22. Information.
23. Implementing Integrated Catchment Management.
References.
Index.