Happiness: How to get into the habit of being happy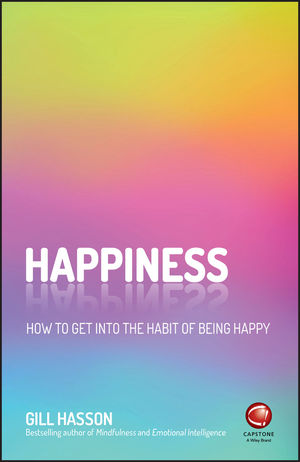 Happiness: How to get into the habit of being happy
ISBN: 978-0-857-08759-1
Aug 2018, Capstone
224 pages
Description
We may all have different abilities, interests and lifestyles, goals, values, beliefs and expectations, but there is one thing that we all have in common: we just want to be happy! Happiness looks at:
What is happiness?
Why do we need to be happy and what gets in the way?
How can you create and maintain happiness?
The good news is you do have the ability to control how you feel. Happiness is not just an emotion, but a skill that can be developed. Happiness explains how to take charge of your happiness on a daily and a life-long basis. It will help you you to find out what really makes you happy;, using simple exercises that will enable you to recognize and pursue happiness. You will discover how to live a good life; a life that, despite life's inevitable ups and downs, is both meaningful and pleasurable - a happy life!