Harvard Business School Confidential: Secrets of Success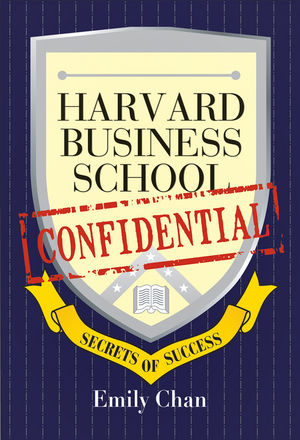 Harvard Business School Confidential: Secrets of Success
ISBN: 978-0-470-82239-5 August 2009 250 Pages
Description
Harvard Business School is the iconic business school. An admission ticket to HBS is a hot commodity and an HBS degree is highly respected in the business world.  This book, written by an HBS grad and seasoned businesswoman, tells you why. It is a distillation of the most valuable and pragmatic but yet easiest to learn concepts taught at HBS.
PART I PERSONAL.
CHAPTER 1 HOW MONEY WORKS.
CHAPTER 2 YOU CAN NEGOTIATE ANYTHING.
CHAPTER 3 SPEAK SO PEOPLE WILL LISTEN.
CHAPTER 4 IT' S WHO YOU KNOW.
CHAPTER 5 IT IS BIGGER THAN YOU.
PART II OPERATIONS.
CHAPTER 6 PROCESS.
CHAPTER 7 HUMAN RESOURCES.
CHAPTER 8 MARKETING.
CHAPTER 9 SALES.
CHAPTER 10 FINANCE.
PART III STRATEGY.
CHAPTER 11 THE BIG PICTURE.
CHAPTER 12 FILLING IN THE BLANKS.
CHAPTER 13 "PLANS ARE NOTHING. PLANNING I S EVERYTHING".
CHAPTER 14 THE CLASSICS.
CHAPTER 15 FINAL WORDS.
APPENDIX A "WHY" AND "SO WHAT''.
APPENDIX B KEY INTERVIEWING TECHNIQUES FOR DATA COLLECTION.
APPENDIX C CAGR SHORTCUT.
APPENDIX D CHANGE MANAGEMENT TOOL: DICE.
INDEX.