Harvesting the Dream: The Rags-to-Riches Tale of the Sutter Home Winery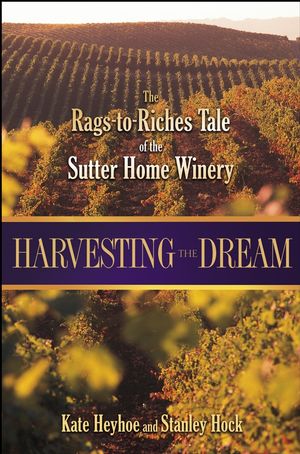 Harvesting the Dream: The Rags-to-Riches Tale of the Sutter Home Winery
ISBN: 978-0-471-42972-2
Dec 2003
272 pages
Product not available for purchase
Description
Harvesting the Dream is the rare story of a large and successful business that remains family owned and continues to operate on the basis of professional and personal integrity. You'll follow the Trinchero family from their common origins in a New York flooded with immigrant families like themselves, to their uncommon rise to success, to the present business challenges they face in the new Napa Valley. Their story brings the American dream to life–and underscores the reality that hard work and the willingness to defy well-rooted conventions are still the building blocks of business success.
Preface.
Acknowledgments.
PART ONE: A WINERY IN THE WEST.
1. The Family.
2. Vino Vecchio.
3. Sutter Home.
4. Ma 'n' Pa Set Up Shop.
PART TWO: EUREKA! LIQUID GOLD AND THE BLUSH RUSH.
5. Zinfandel and the Corti Connection,
6. The Fortuitous Accident,
7. Boom,
8. Automation and Diversification,
9. Milestones and M. Trinchero,
10. Innovations and Modern Marketing,
11. Why Work Anywhere Else?
12. Philanthropy and Loyalties,
PART THREE: GLOBALIZATION AND THE NEW NAPA.
13. Succession or Transition?
14. Myth Busters and Strategies for Success.
15. The Big Squeeze and the Corporate Crush.
16. Onward.
References.
Index.