Hayek: The Iron Cage of Liberty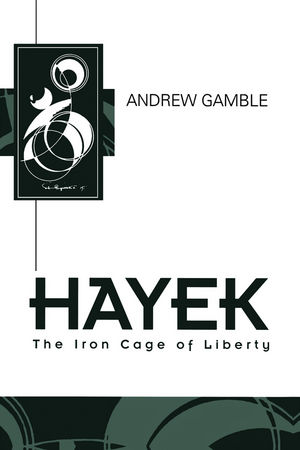 Hayek: The Iron Cage of Liberty
ISBN: 978-0-745-66634-1
Jul 2013, Polity
240 pages
Description
Hayek has been one of the key liberal thinkers of the twentieth century. He has also been much misunderstood. His work has crossed disciplines - economics, philosophy and political science - and national boundaries. He was an early critic of Keynes, and became famous in the 1940s for his warnings that the advance of collectivism in western democracies was the road to serfdom. He was a key figure in the post-war revival of free market liberalism and achieved renewed notoriety and some political influence in the 1970s and 1980s as one of the chief intellectual inspirations for the New Right in Britain and the United States.

This book traces Hayek's intellectual formation in Austrian economics and English liberalism. It analyzes the main themes of his thought such as the idea of a market order, the nature of knowledge, the limits of government, and his critiques of socialism and conservatism, and assesses the originality and internal coherence of his account of liberalism and modernity as well as his interventions in policy debates. It argues that Hayek the social scientist has to be disentangled from Hayek the ideologue in order to appreciate the importance and implications of some of his insights into the nature of modern societies.

As a critical guide to one of the most influential thinkers of our times, this book is an indispensable source. It will be of interest to students in politics, economics and philosophy, as well as to all those interested in a comprehensive introduction to one of the most controversial thinkers of the twentieth century.
Preface.
1. Introduction: Rethinking Hayek.
2. Morals.
3. Markets.
4. Politics.
5. Conservatism.
6. A Constitution for Liberty.
7. The Economic Consequences of Keynes.
8. The Iron Cage of Liberty.
Notes.
Bibliography.
Index.
"This is an excellent book which links together in an impressively analytical way Hayek's views on philosophy and political economy with his role as a defender of an important version of liberal ideology."
Raymond Plant, St Catherine's College, Oxford
"This is an exemplary work of intellectual reconstruction and appraisal. Gamble writes not only as an interpreter of Hayek but as a seasoned observer of government." John Gray, London School of Economics and Political Science
"Lucid and intelligent." Robert Skidelsky, Times Literary Supplement

"A fresh look at Hayek's ideas and influence." The Quadrant
A comprehensive introduction to one of the key liberal thinkers of our time
Assesses Hayek's theoretical and policy-orientated writings, providing a critical account of Hayek's contribution to political thought and practice.