Hazardous Waste Management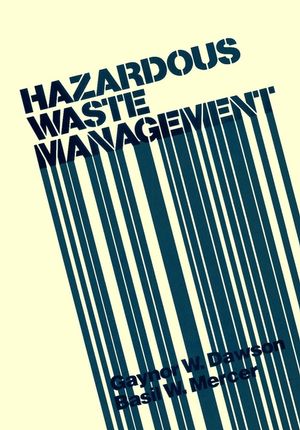 Hazardous Waste Management
ISBN: 978-0-471-82268-4
Mar 1986
532 pages
Description
Drawn from over 14 years of engineering and scientific experience, this is a comprehensive review of important approaches to hazardous waste management. Deals with all major technical areas in this field and takes a historical view of the evaluation of U.S. regulations and policy. Also includes valuable information on ways hazardous waste problems are addressed in foreign countries.
Introduction.

The Regulation of Hazardous Waste Management.

Defining Hazardous Wastes.

Quantifying Hazardous Wastes.

Facility Siting.

The Hazardous Waste Management Industry.

Abandoned Disposal Sites.

Hazardous Waste Transportation.

Treatment Processes.

Incineration.

Landfill Disposal.

Ocean Dumping and Underground Injection.

Appendixes.

Index.