Hazardous Wastes: Sources, Pathways, Receptors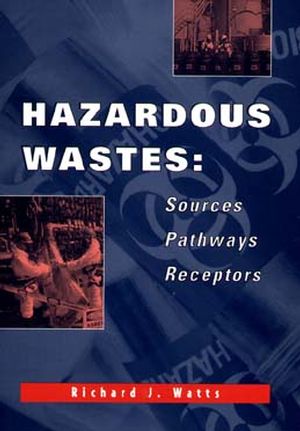 Hazardous Wastes: Sources, Pathways, Receptors
ISBN: 978-0-471-00238-3
Feb 1998
784 pages
Description
A fundamental approach to the scientific principles of hazardous waste management and engineering, with the study of both currently-generated hazardous wastes and the assessment and characterization of contaminated sites.
SOURCES.

Common Hazardous Wastes: Nomenclature, Industrial Uses, Disposal Histories.

Common Hazardous Wastes: Properties and Classification.

Source Analysis.

PATHWAYS.

Partitioning, Sorption, and Exchange at Surfaces.

Volatilization.

Abiotic and Biotic Transformations.

Contaminant Release and Transport from the Source.

RECEPTORS.

Concepts of Hazardous Waste Toxicology.

Quantitative Toxicology.

Hazardous Waste Risk Assessment.

MANAGEMENT AND DESIGN APPLICATIONS.

Approaches to Hazardous Waste Minimization, Remediation, Treatment, and Disposal.

Design of Selected Pathway Applications.

Appendices.

Index.
Presentation of materialallows flexibility in teaching. For example, it can be used in an environmental engineering or hydrology program where students do not have a design emphasis, a civil-environmental engineering