Health Care Managers in Transition: Shifting Roles and Changing Organizations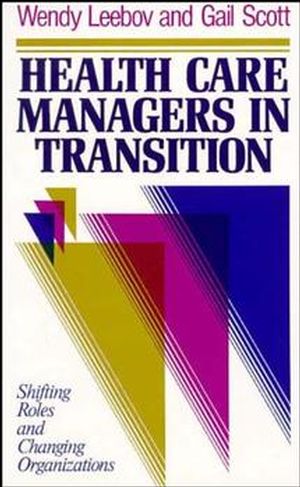 Health Care Managers in Transition: Shifting Roles and Changing Organizations
ISBN: 978-1-555-42248-6
Sep 1990, Jossey-Bass
232 pages
Description
The Changing Role of Health Care Managers

A valuable guide that helps health care managers redefine their responsibilities so they can function more effectively in this dramatically evolving industry. The authors identify and describe the ten key role shifts
that are part of making the transition to a new, more dynamic style of leadership. Filled with questionnaires and step-by-step guidelines, this hands-on tool offers sound insights and nuts-and-bolts advice.
A New Era for Health Care Managers.

From a Provider to a Customer Orientation.

From Getting By to Raising Standards.

From Directing to Empowering Your Staff.

From Employee as ExpAndable Resource to Employee as Customer.

From Reactive to Proactive Behavior.

From Tradition and Safety to Experimentation and Risk.

From Busyness to Results.

From Turf Protection to Teamwork Across Lines.

From "We-They'' Thinking to Organizational Perspective.

From Cynicism to Optimism.

Gaining Organizational Support for Making Role Changes.

Achieving Personal and Organizational Success.