Health Data Quest: How to Find and Use Data for Performance Improvement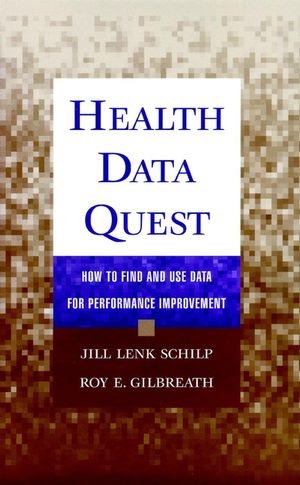 Health Data Quest: How to Find and Use Data for Performance Improvement
ISBN: 978-0-787-94155-0
Mar 2000, Jossey-Bass
256 pages
Description
Improve clinical performance and demonstrate value to health care purchasers and insurers by becoming a "data detective" within your organization. Health Data Quest is the practical guide to the most current and promising emerging measurement tools, and provides guidance for effectively and efficiently finding, interpreting, presenting, and using data.

This much-needed book is filled with the essential information, instructive models, and useful tools managers and executives need to create a program that can clearly demonstrate how a health care organization offers quality care in a cost-effective manner, including how to build a data warehouse.
Contents.

List of Figures.

Preface.

Acknowledgments.

The Authors.

The Contributors.

THE INFORMATION KNOWLEDGE COMMUNITY.

Why Do Organizations Need Data?

What Data Do Organizations Need? Performing a Data Needs Assessment.

The Health Care Information Processing Environment: A Knowledge-Based Enterprise (R. Gilbreath).

The Health Care Information Processing Environment: The Technical Infrastructure.

Provider-Sponsored Coordinated Care Organizations: Designing Systems for Patient-Centered Care.

Information-Driven Medical Management (R. Gilbreath & J. Lawing).

ISSUES IN INFORMATION MANAGEMENT.

Legal Issues in Management of Health Care Data (P. Driscoll).

Adjusting for Severity.

Integrating Clinical Information for Performance Improvement.

Case Study: Linking and Integrating Enterprisewide Health Information Management Data (D. Bowers).

Case Study: Drilling Down for Performance Improvement Data (A. Rowton & S. McBride).

Case Study: Measuring the Effectiveness of Clinical Pathways (B. Pilon).

Case Study: Integrating Clinical and Financial Data to Create a Balanced Scorecard (L. Neal & J. Walker).

Creating a Climate of Discovery (S. Ryter).

Common Themes: Collaboration and Creativity.

References.

Glossary.

Index.