Health Information Management: Principles and Organization for Health Information Services, 5th Edition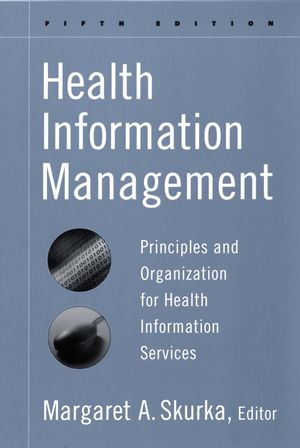 Health Information Management: Principles and Organization for Health Information Services, 5th Edition
ISBN: 978-0-787-95977-7
Jan 2003, Jossey-Bass
288 pages
Description
This is the fifth edition of the definitive reference source on the management of health records. Health Information Management provides the basic guidelines on content and structure, analysis, assessment, and improvement of information critical to every health care organization. This thoroughly revised and updated edition reflects the significant changes in the field and the most current and successful practices most notably, the computerization of record operations and systems, and of the record itself.
Preface.
Acknowledgments.
The Editor.
The Contributors.
1 Health Information Management and the Health Care Institution (Faye Pickett).
2 Content and Structure of the Health Record (Linda S. Kiger).
3 The Emergence of Electronic Patient Record Systems (Desla R. Mancilla).
4 Information-Capture Design and Principles (Linda S. Kiger).
5 Health Record Analysis (Nancy Coffman-Kadish).
6 Numbering and Filing Systems (Nancy Coffman-Kadish).
7 Secondary Health Data (Nancy Coffman-Kadish).
8 Coding, Compliance, and Reimbursement (Elizabeth A. Contant).
9 Health Care Databases and Statistics (Nancy Coffman-Kadish).
10 Quality Management and Performance Improvement (Linda S. Kiger).
11 Preservation of Health Records (Linda S. Kiger).
12 Location, Space, and Equipment Requirements (Linda S. Kiger).
AHIMA Position Statement: Privacy Officer.
AHIMA Sample: (Chief) Privacy Officer Job Description.
Index.