Health Maintenance and Principal Microbial Diseases of Cultured Fishes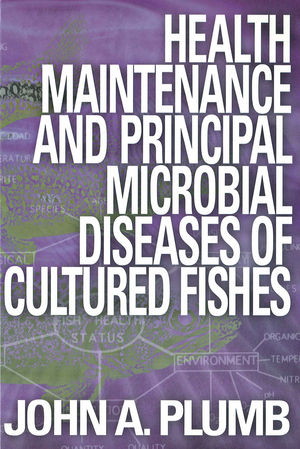 Health Maintenance and Principal Microbial Diseases of Cultured Fishes
ISBN: 978-0-813-82298-3
Jun 1999, Wiley-Blackwell
328 pages
Description
Infectious diseases are among the greatest constraint to the expansion and realisation of the full potential of aquaculture. This valuable reference text concentrates on the infectious viral and bacterial diseases most important in aquaculture, and also addresses their existence in natural environments. The author organises the viral and bacterial diseases of fish into groups or families that are most extensively cultured. Dr. Plumb creates a balance between diseases of warmwater, coolwater, and coldwater fishes, and presents information on important disease problems not only in North America, but also around the world.
Preface.
Acknowledgements.
Common and Scientific Names.
Part I Health Maintenance.
1. Principles of Health Maintenance.
2. Epizootiology of Fish Diseases.
3. Pathology.
4. Disease Recognition and Diagnosis.
5. Disease Management.
Part II Viral diseases.
6. Catfish viruses.
7. Carp and minnow viruses.
8. Eel viruses.
9. Pike viruses.
10. Trout and salmon viruses.
11. Sturgeon viruses.
12. Walleye viruses.
13. Other viral diseases of fish.
Part III Bacterial diseases.
14. Catfish bacterial diseases.
15.Carp and minnow bacterial diseases.
16. Eel bacterial diseases.
17. Salmonid bacterial diseases.
18. Striped bass and hybrid bacterial diseases.
19. Tilapia bacterial diseases.
20. Miscellaneous bacterial diseases.
Index.